Image of the Day: A Huge Ship Sawed Into Pieces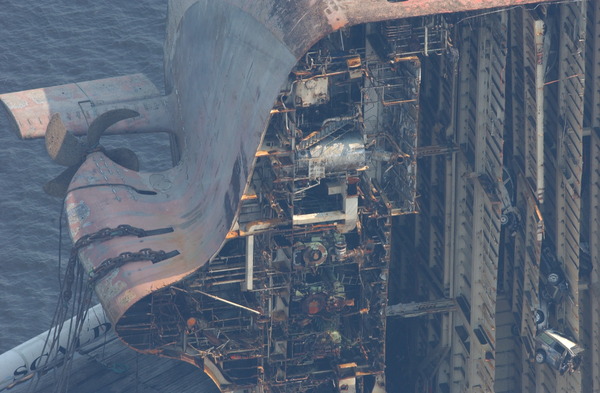 Apparently,
the MV Tricolor
, a Norwegian ship carrying 3,000 automobiles, sunk in the English Channel during 2002. The ship was so heavy that the salvage team had to cut it into nine pieces with a diamond-encrusted wire in order to lift it. The operation garnered its own website, which remains online,
TricolorSalvage.com
. Although the image above was 
pulled from the WayBack Machine
, a service of Archive.org that stores old versions of the Internet, the official website has plenty of other mind-bending photos, like the one below.
We tend to think of cutaway peeks into industrial infrastructure as clean and neat 
like this Disney cruiseliner
. So, what I love about both these images is that they meet our expectations of an infographic, visually exposing something previously hidden, but with the messiness of reality still intact.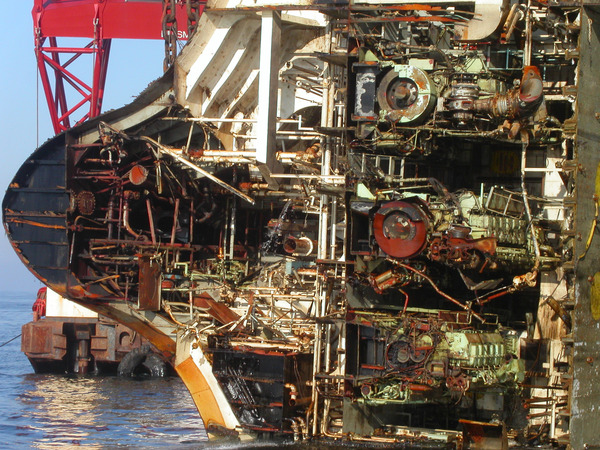 Oh, and if you want to learn more about how you pull huge chunks of metal out of the sea, check out this
graphic-heavy factsheet
, from which this final graphic is drawn.