Graphic of the Day: The Cisco 'Artichoke of Attack'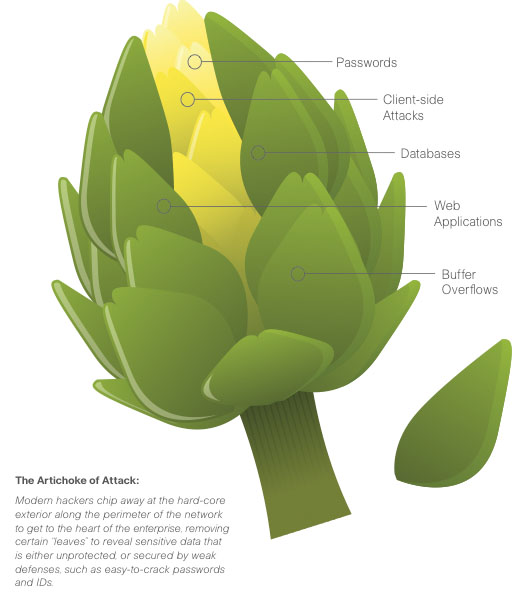 Cisco recently posted it its semi-annual security report. It is packed with information, but as Alex Hutton of New School Security notes, the best thing about it is this hilarious graphic. The illustration is actually titled "The Artichoke of Attack," and the caption really spells out the metaphor.
"Modern hackers chip away at the hard-core exterior along the perimeter of the network to get to the heart of the enterprise, removing certain 'leaves' to reveal sensitive data," we read.
Via Tim Maly