Google Charts Which Countries Really Care About the World Cup
Who do you think the most World Cup crazed country is?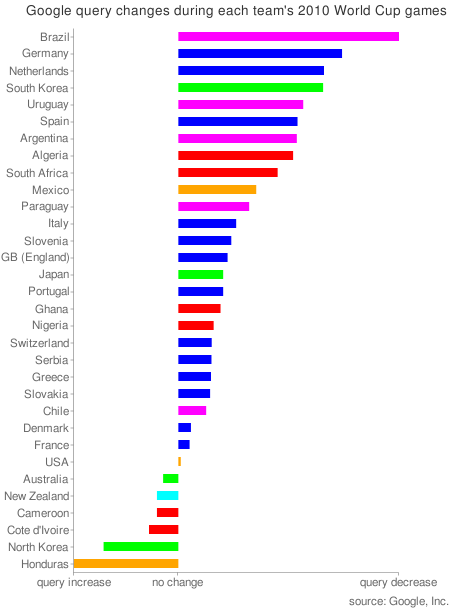 Google's engineers looked at how much a country's search traffic was impacted when its side took the field in the World Cup. They figured it was a good proxy for national fandom, and it looks like they're right. Notoriously soccer-crazed Brazilians turned off the Google in the largest numbers during the country's ultimately ill-fated run. Us Americans? We eeked out a positive fan rating, but just barely.

Lastly, what's up with Honduras?