As far as I can tell, the Aspen Ideas Festival has not yet put up a video of this morning's session on "Is Transparency Critical?" Despite the somewhat opaque topic, I think anyone interested in info-tech, or in government+politics+media, will find it worthwhile when it goes up -- especially with a few of the viewing tips I am listing below.
The session was moderated by the Atlantic's new tech writer/editor Alexis Madrigal, who asked questions of Vivek Kundra, the first-ever Chief Information Officer of the United States, and the eponymous Craig Newmark of Craigslist and here.
Kundra had lots of worthy and provocative info about the unprecedented amount of data the federal government is making available -- starting with the overarching Data.gov site and including, eg, the extraordinary interactive map of the BP Gulf spill and its consequences. He also pointed out the main constraint the government has in continuing to make new data flows public: concern about the "mosaic effect," ie the potential for criminals or worse to learn too much about individuals by piecing together disparate pieces of information.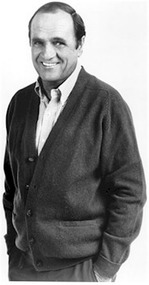 To me the real surprise was Craig Newmark's performance. In part this was due to his sustained extreme-deadpan humor, of the classic Bob Newhart school. (Bob N to left; Craig N below.) Partly it was because of the repeated emphasis on public/political issues that ran through his remarks. Two illustrations: