Best Mars Map Ever Released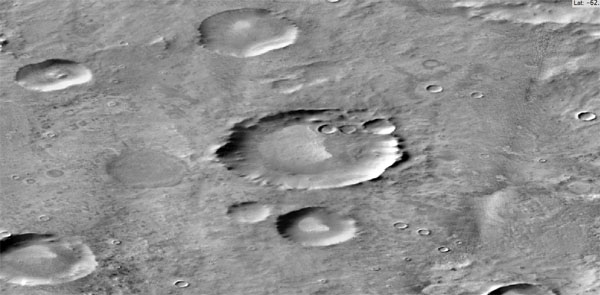 Eight years worth of observations of the Red Planet by NASA's Mars Odyssey spacecraft have been compiled into the most accurate map ever of our neighbor.
A new NASA website displays all of the 21,000 images stitched and blended together, so you can seamlessly pan and zoom around. If you zoom all the way in, you can see Martian features as small as 330 feet across.
Maps like this pose an interesting question for space exploration proponents. Human spaceflight is a difficult and expensive enterprise, but is seeing the solar system through our robots' eyes enough?