Photos From the Gulf
Three photographers and a journalist formed the TEDxOilSpill Expedition, traveling to the Gulf to document the effects of the oil spill. A selection of their photos follows.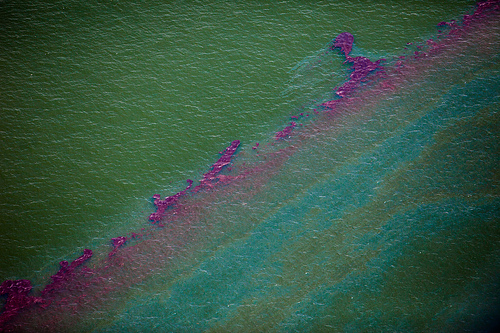 Crude oil drifts across the Gulf in what Lisa Margonelli, director of the New America Foundation's energy policy initiative, described as a "frothy emulsion" of "asphaltenes" (the molecular substances that form asphalt) "ripped by the waves."
Photo by Kris Krüg.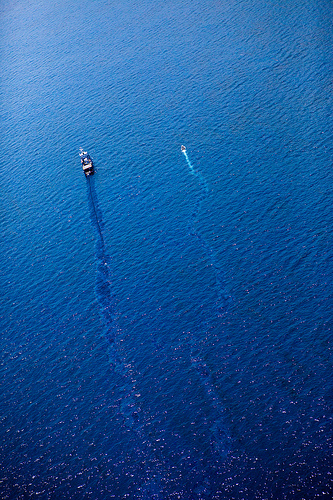 Even in patches of water that don't appear oiled, ships leave telltale trails.
Photo by Kris Krüg.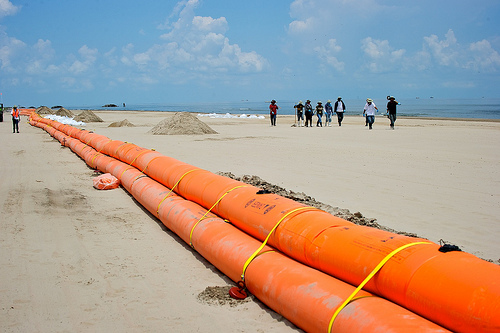 On the beach in Grand Isle, Louisiana, BP has laid out boom to keep nonauthorized personnel away from the shoreline. According to Duncan Davidson, the photographer, all the boom was doing was "controlling access to all the really interesting stuff that's happening beneath."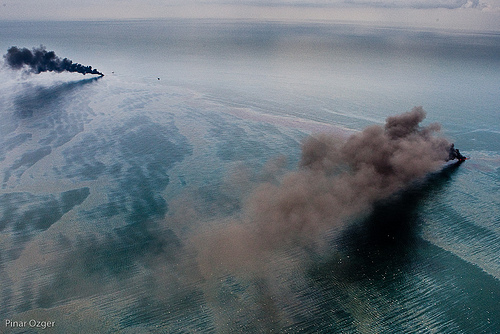 Response teams burn oil that they've collected on the surface of Barataria Bay. After visiting the site of the initial rig explosion and fire, Davidson described the smell: "Walk into a garage, pour a case of motor oil onto the ground. Now pour a can of gasoline on top of it. Crack a can or two of propane and light it on fire. Now take some Windex and throw it into the mix."
Photo by Pinar Ozger.
Oil pipeline, visible as the pair of straight lines cutting through these Louisiana wetlands, is one of many marks the industry has left on the region.
Photo by Kris Krüg.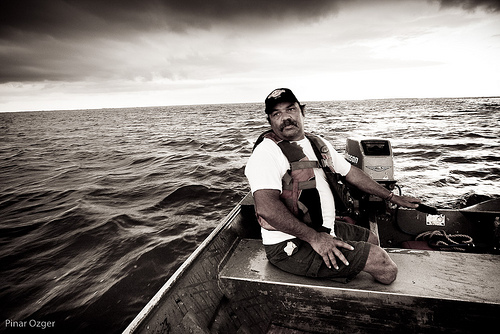 TED's photographers found a shrimper named Joseph to surreptitiously show them around the Gulf (BP is tightly controlling access to oiled waters). Joseph was bit by a fish and lost one of his legs from the resulting infection; he lost the other in a car crash soon after.
Photo by Pinar Ozger.