Hacker Behind the iPad Security Breach Arrested
Remember the bizarre guy who belongs to the security group that exposed a major AT&T security flaw last week? Well, he's been arrested on multiple drug charges.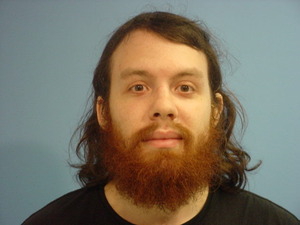 Last week
we posted about
the odd history and philosophy of Andrew Auernheimer, who goes by the online handle "weev" and the real-world name "Escher" and is a member of the hacker group, Goatse Security, that harvested 114,000 iPad user e-mail addresses.
CNET reports
now that local authorities executing an FBI search warrant arrested Auernheimer on
charges
related to possession of cocaine, ecstasy, LSD, and schedule 2 and 3 pharmaceuticals:
Auernheimer, 24, was being held in Washington County Detention Center in Fayetteville, Ark., according to Lt. Anthony Foster of the Washington County Sheriff's office in that state. The drugs were found during the execution of the warrant, said Lt. Mike Perryman, of the Fayetteville Police Department. However, Perryman could not say what prompted the warrant.

As we noted last week, both he and his group of hackers are infamous for their remarkable depravity:
Weev rails against Jews in his LiveJournal and he and several other members of Goatse Security claim to be members of the Gay N***** Association of America. In an oddly generous literary reference, Forbes has described him as a modern Shakesperian Puck. Make of that what you will.
(Photo courtesy of Washington County Sheriff's Office.)