Two Ways of Looking at Google/China
A suggestion for a new Google homepage look, as part of the series of seasonal images the company runs. This is from the
Little Green River
site; thanks to reader HZL.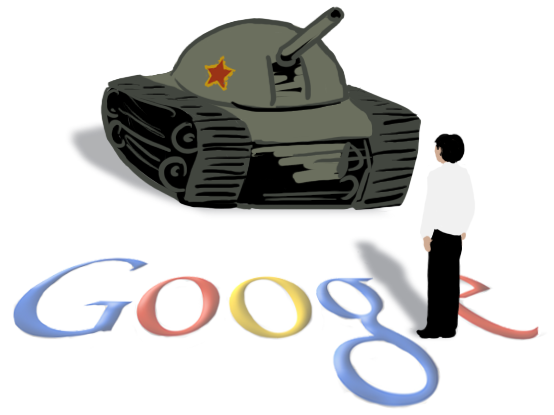 From my favorite newspaper, the China Daily, a less-heroic view of Google's motives and conduct through this whole affair:
Full reasoning here. Plus this somewhat different visual rendering of Google's situation: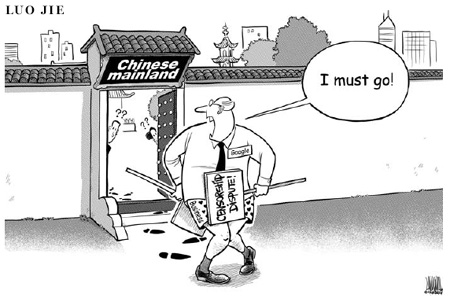 More from China Daily
here
and
here
. Quote from the second story: "Netizens said Tuesday Google's withdrawal from the Chinese mainland was only a 'publicity stunt' while experts believed the online search giant had abandoned its cheese when no others moved it." Can anyone wonder why I love this newspaper?
Let a thousand opinions and editorial cartoons bloom.