Bad week in small-plane news
A crash in East Palo Alto two days ago after an early morning take-off apparently in fog, killing three employees of the Tesla electric-car company; the notorious suicide/murder/terror crash in Austin yesterday; a landing in the wee hours this morning at LAX by a 23-year old student pilot who stole a Cirrus SR-22 airplane and flew it erratically all over the place.
The stolen plane, Cirrus N443CP*, in happier times: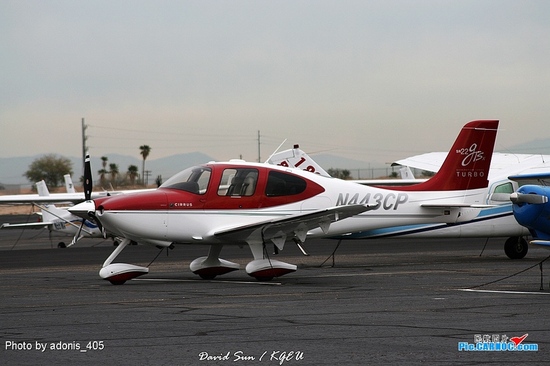 These are completely different situations -- weather-related accident; psychopathic crime; extremely reckless joyride/misconduct putting the joyrider himself at dire risk, respectively -- but they are sure to be linked in news stories by the rote/reflexive "this comes one day after an incident in which..." faux-logical connector.** There is nothing more to say about the Palo Alto crash than condolences to all affected. More tomorrow, when I am again at a computer, on the "security" and "terrorism" implications of the other two cases.
___
* Why are Cirruses often in the news? Over the past ten years, they have become the biggest-selling model of small single-engine piston plane in the world. Something like 5,000 of them are now in operation, so if there is news about small airplanes, it often is news about a Cirrus.
** I made that sentence up, but sure enough, here is what the LA Times story says about the LAX case: "The incident comes one day after a 53-year-old pilot, who had been battling the Internal Revenue Service for decades, plowed his single-engine Piper Cherokee into a Texas building housing IRS offices, killing at least one worker. "