Auto Recalls and the Revenge of Efficiency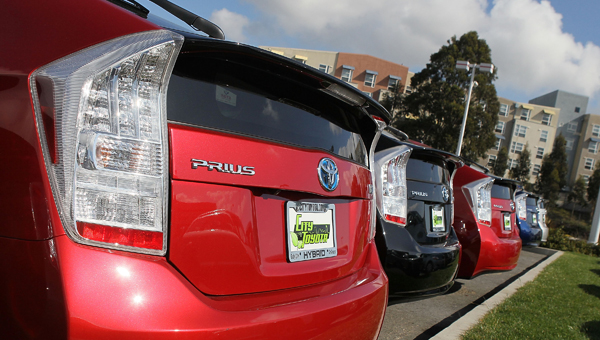 Toyota's safety woes appear to be contagious; not only are the brakes of some of Toyota's flagship Prius models occasionally leaving drivers in the lurch, there's now a recall of European cars that use the same accelerator pedal system as the suspect Toyotas.
The controversy appears as a morality tale on the perils of overexpansion. Planned government investigations and legislative hearings may or may not confirm allegations that Toyota became complacent. But other factors are at work in the global automotive industry:
1) Money-saving standardization of components across models, and even across companies.
2) Global distribution of virtually the same models, used in many climates and road conditions.
3) Innovative, software-intensive, energy-saving systems, like the Prius's regenerative brakes.
In other words, all the progressive changes that business and automotive journalists have been so excited about for years. Toyota's problems may come in part from simply implementing them more successfully than others, not necessarily from relaxing quality control. Honda, another global leader, also recently issued a massive recall.
Steve Wozniak
, a Prius owner, is convinced the car has a software problem. Whatever Toyota's real problems turn out to be, a life-threatening software bug may be even more disturbing than a mechanical failure because of the difficulty of proving under all circumstances that the fix hasn't added some new glitch.

Photo credit: Justin Sullivan/Getty Images