Update on the "thought experiment" state map
The wonderful imaginary map from FakeIsTheNewReal, showing how state boundaries might look if they were drawn to have more or less equal population (while retaining as much coherence as possible), that I mentioned two days ago here is up now in a new version. The site is the same, but some of the borders have been tweaked, the names of some new "states" have been changed, and the colors are a little different. For instance, "Rocky Mountain High" has become "Bitterroot," and "Washlaska" has become "Olympia." Compare-and-contrast versions below; in each case, click for larger.
Previous version: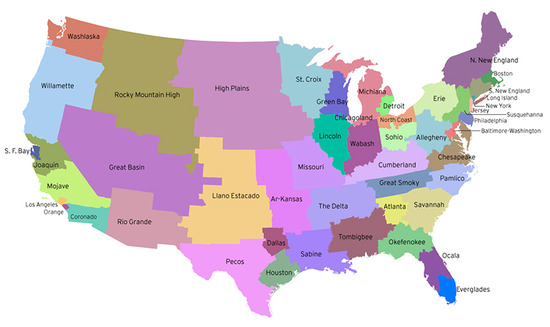 Current version: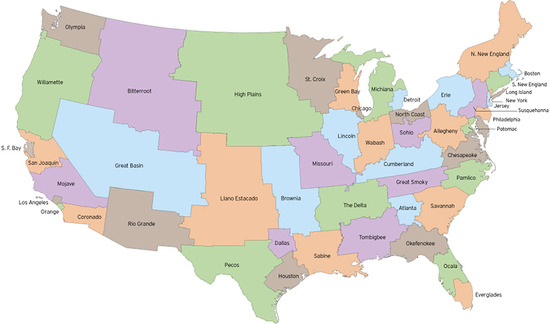 I mention this because I have gotten some puzzled (and two huffy/accusatory) messages from people asking why I "altered" the state names and layouts from what is on the FakeIs.. site. Hey, I'm just a neutral reporter! The thing changed when I wasn't looking! Both versions, by Neil Freeman, are very nice and a public service.