The thermometer said 6F...
... but the sunrise over Lake Superior this morning was worth it. Sort of. (Click for more panoramic.)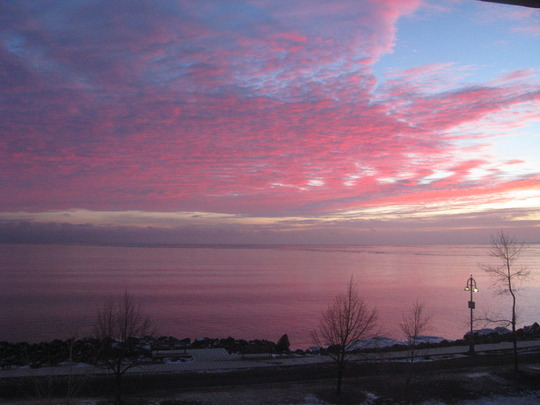 Maybe Homer, assumed all these years to be a Greek, actually was a resident of Duluth when inspired to write about "rosy-fingered dawn." My "I love Duluth" policy proves durable enough to withstand my first-ever January visit. (Previously: April, June, July, August, October, and once, perilously, November.) But for the next trip, I'm thinking July. And glad to see that America's ebbing commitment to infrastructure has still left runway-snowplows operational here, for my departure tomorrow.