I will say this for the WaPo! (updated)
Somehow they managed to get a newspaper to our house in DC this morning.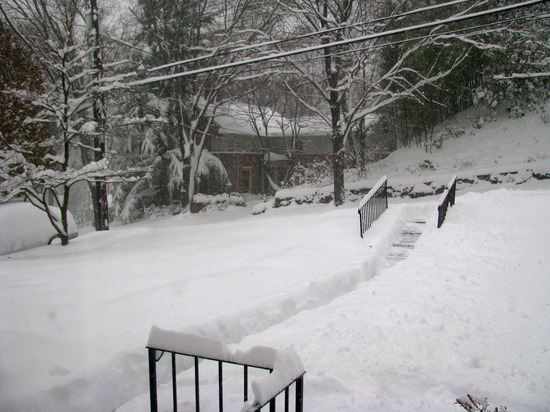 Yeah, yeah, I know this would be nothing in Chicago, Duluth, Buffalo. etc. But this is quasi-Dixieish DC. I also realize that the NYT might be under there somewhere, to be discovered come the springtime thaw.
Nearby: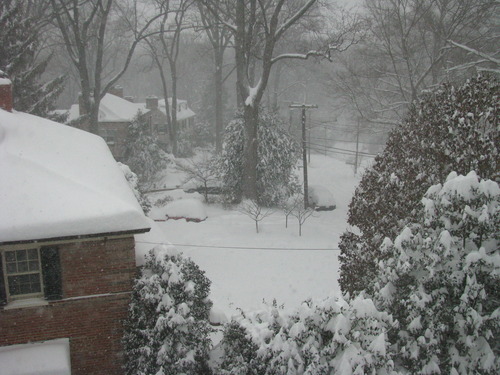 Update
: it's now 4:30, and too dark to take a picture, but snow
about a foot
9" deeper than shown above.
Update 2: My friend CK reminds me that I have found the answer to my rhetorical
Mais où sont les neiges
question posed
recently
.
Les neiges, elles sont arrivées.