Gift thoughts for the holidays
I am a fan of nearly every kind of small aircraft, but I might draw the line here: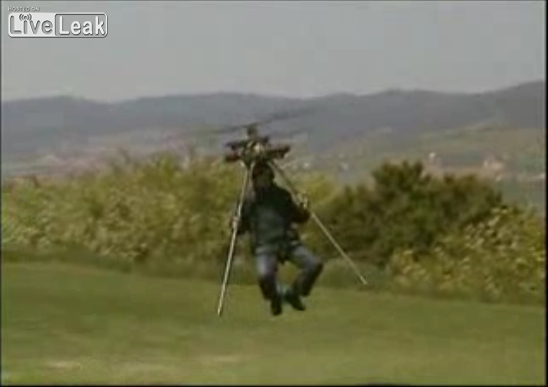 It's a personal helicopter, really two rotors on a hat. Action video
here
, from
Makezine
(thanks to Dave Proffer). As it happens, one of my upcoming New Year's resolutions is to get back into aviation actively. But avoiding this hat-helo would be consistent with two of my rules for a happy flying career: Don't fly anything that's not factory-built (sorry,
home-crafters
); and fly only airplanes, not helicopters. More on all of this another time.