" 'Maybe it's because we owe China so much money, so they're taking their panda back,' said Desiree Bryce, a mathematics teacher from Hope County Charter School, which was also visiting the zoo."
On news that Tai Shan, the much-beloved young panda at Washington's National Zoo, will soon be heading back to the birthplace of his parents. Tai Shan, having been born on American soil at the Zoo, is eligible to become president.
(Tai Shan in his youth, About.com
photo
.)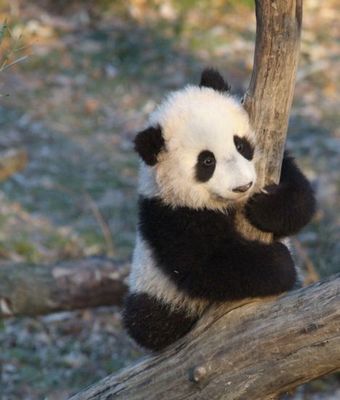 Tai Shan was scheduled to go back to China anyway in 2007, at age two; so his extended stay may have been part of a shrewd charm offensive by the Chinese government. For more on pandas in general, check the Atlantic's coverage
here
and
here
; on owing money to China,
here
; on charm offensives or their lack,
here
. Good luck, Tai Shan! And thanks to panda fan Daniel Lippman.