Canaries in the Climate Change Coal Mines?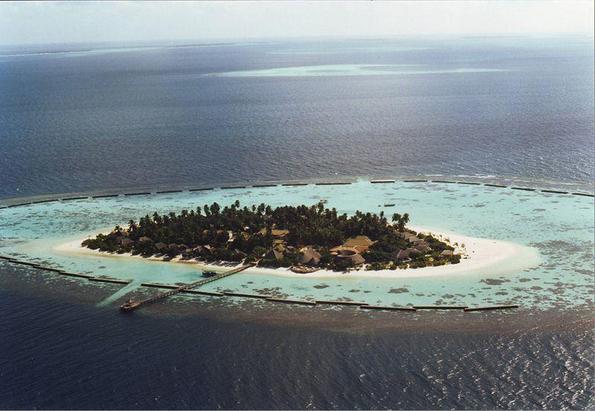 Like canaries in the coalmines of yore, low-lying islands in the midst of the world's vast oceans face the possibility of extinction. Rising waters from global warming could literally drown many of them in the decades to come. At the climate change conference in Copenhagen, voices from these vulnerable island nations--places like Tuvalu in the Pacific and the Maldives in the Indian Ocean--are singing loudly and persistently to be heard at the 12 day United Nations summit. Their controversial, and emotional, pleas for tougher action will be an underlying source of tension in the final deliberations this week.
"I woke up this morning crying, and that's not easy for a grown man to admit," Ian Fry, the chief climate negotiator for the 12,000 people of Tuvalu, told hundreds of delegates gathered in the conference's Bella Center on Saturday. "The fate of my country rests in your hands," he said, reportedly choking up as he spoke.
Miners once carried caged canaries into unventilated shafts to warn of the build-up of lethal poisonous gases: the birds were especially susceptible to hazardous gases like methane and carbon monoxide, so when they stopped singing and died it served as a warning for immediate evacuation. The nine coral atolls of Tuvalu and other vulnerable islands and coastal regions could be the global equivalent: harbingers of what might eventually happen in other parts of the world if not enough is done to curb greenhouse gas emissions.
But the big question on the table this week is how far countries like the United States and China--the world's two biggest carbon dioxide contributors--are willing to go in the current treaty talks.  Essentially, it's a gamble about how much is needed in terms of emissions cuts and how much economic and political capital they are willing or able to spend at a time of great financial stress and continuing public debate over climate change science and policy. The unresolved differences concern how to prevent some of the worst-case climate change scenarios from coming true during this century.
For the past week Tuvalu, with the support of a coalition of 43 other small island nations called the Alliance of Small Island States (AOSIS), has been pushing for a tougher, binding agreement in Copenhagen with a target of limiting future global temperature increases to no more than 1.5 degrees Celsius above pre-industrial levels. That's less than the upper limit of 2 degrees C. that others have suggested for industrialized countries. But all are ambitious reaches: in the first official Copenhagen draft, a UN working group hedged on the numbers by saying 1.5 to 2 degrees C. (which would require major industrialized countries to reduce emissions to somewhere between 25 and 45 percent below 1990 levels by 2020) .
A half-degree difference might not seem like much to the outside observer, but it means a lot in terms of the costs to both sides. Industrialized nations have argued that it is not feasible and would be too costly in terms of cutting greenhouse gas emissions in any case. (Even the 2 degree C. target is a stretch.) But the island nations argue it could be all the difference in terms of their countries' ultimate survival. The projected temperature rises are based on long-range scientific forecasting of the potential environmental hazards of various levels of greenhouse gas emissions in the atmosphere. (For an interesting visual exercise in how these various numbers might play out, see the New York Times blog Dot Earth.)
Since the prospects for the most ambitious climate curbs still seem slim, emotions are running high in Copenhagen among those from the countries at greatest risk. Among the most impassioned voices at the opening of the conference was a 15-year-old "climate ambassador" from the Maldives. The Maldives are a tropical tourist mecca of some 1,200 flat islands in the Indian Ocean that are less than seven feet above sea level, with many spots three feet or less above sea level and whose coral reef borders are already eroding.

Mohamed Axam Maumoon, who took the stage with heavyweights like the Danish Prime Minister, drew a standing ovation after asking "since the future is for our children, you must first think about this: How old will your children be in 2050? Or will they be lucky to survive this dying earth?"
Later, in a television interview, he had far blunter words for the largest greenhouse gas-emitting nations: "...it's as good as killing us off. So I ask you again, would you commit murder, even while we are begging for mercy and begging for you to stop what you're doing, change your ways, and let our children see the future that we want to build for them?"
The president of his country, who has scheduled a press conference on Wednesday in Copenhagen to launch the Maldives' "carbon neutral plan," has been equally dramatic in trying to capture world attention.  Mohamed Nasheed, a political activist who became the Maldives first democratically elected president, recently held the world's first underwater cabinet meeting, wearing wet suits and air tanks, to draw attention to what could happen to his country.
Upon taking office last year he quickly jumped on climate change, announcing that he hoped to set up a trust fund to purchase new homeland elsewhere should the country's 360,000 people need to be relocated because of rising waters. Stunts or not, Nasheed is also urging his fellow island countries to become more carbon-neutral themselves--he's promoting the idea of getting renewable energy from windmills in the turquoise waters off his islands' shores.
The most vulnerable developing countries will also be hitting hard this week for more money in an emergency adaptation fund to help mitigate the worst effects of global warming--more than the $10 billion per year for which UN climate chief Yvo de Boer is already having trouble getting commitments.
The peoples of small island countries like the Maldives, Tuvalu, Kiribati, and Grenada, as well as populated coastal regions of countries like Bangladesh fear they will become the next climate refugees, facing evacuation from their impoverished islands over the next 50 years if rising waters swallow their shallow shores and threaten homes and water supply. Dessima Williams of Grenada, the spokeswoman for the group of small islands in the Pacific and Caribbean, said that its members "are at the front line of devastating impacts of climate change."
I began following this climate change story closely after Anote Tong, the London-educated president of the scattered central Pacific islands of Kiribati, came to Boston to lecture at Harvard and receive an award for his environmental stewardship. I then set up an email correspondence with the office of the Maldives president for an in-depth piece earlier this year in Science News, in which Nasheed said in a statement that "if we are unable to save countries like the Maldives, it may be too late to save the rest of the world...."
Many could argue that there are multiple threats to these island nations, including population growth and limited resources. But some of the world's most distinguished climate scientists believe that the long term threat posed by melting polar ice from global warming is essentially the tipping point that could indeed put them over the edge, if they aren't poised to go there already.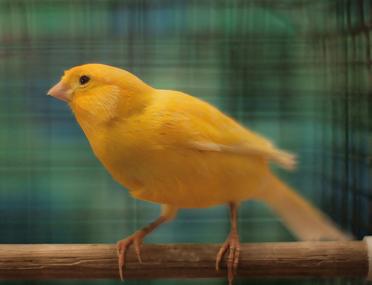 But unlike the dying canaries in the coal mines, the time frame for measuring the true threats to these low-lying fragile islands will be measured in decades throughout the 21
st
century. As the teenager from the Maldives pointed out, the political dilemma is that emissions decisions now will have potentially  irreversible repercussions for generations to come.
Care to gamble?
Photo Credit: Wikimedia Commons. (First one is of the Maldives.)