Press deadline detail (updated)
The House passed the health-care reform bill last night at 11:15pm. I was watching (I mean, on CSPAN)! This morning, the Sunday New York Times that was waiting outside at our house in northwest DC had a headline about the passage and a wrapup of who had voted which way, and why.
The Washington Post that was sitting alongside it had a story about the likely result in the vote, and a little box saying that the vote had happened too late to be covered in the paper.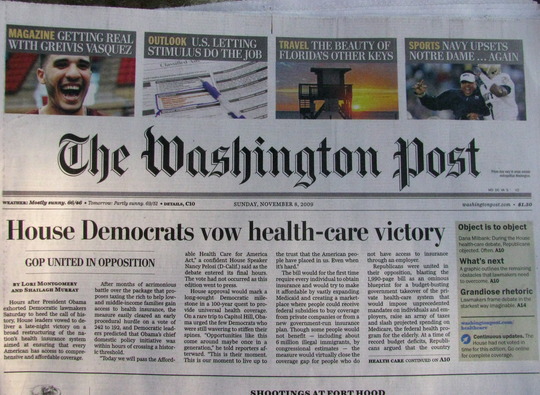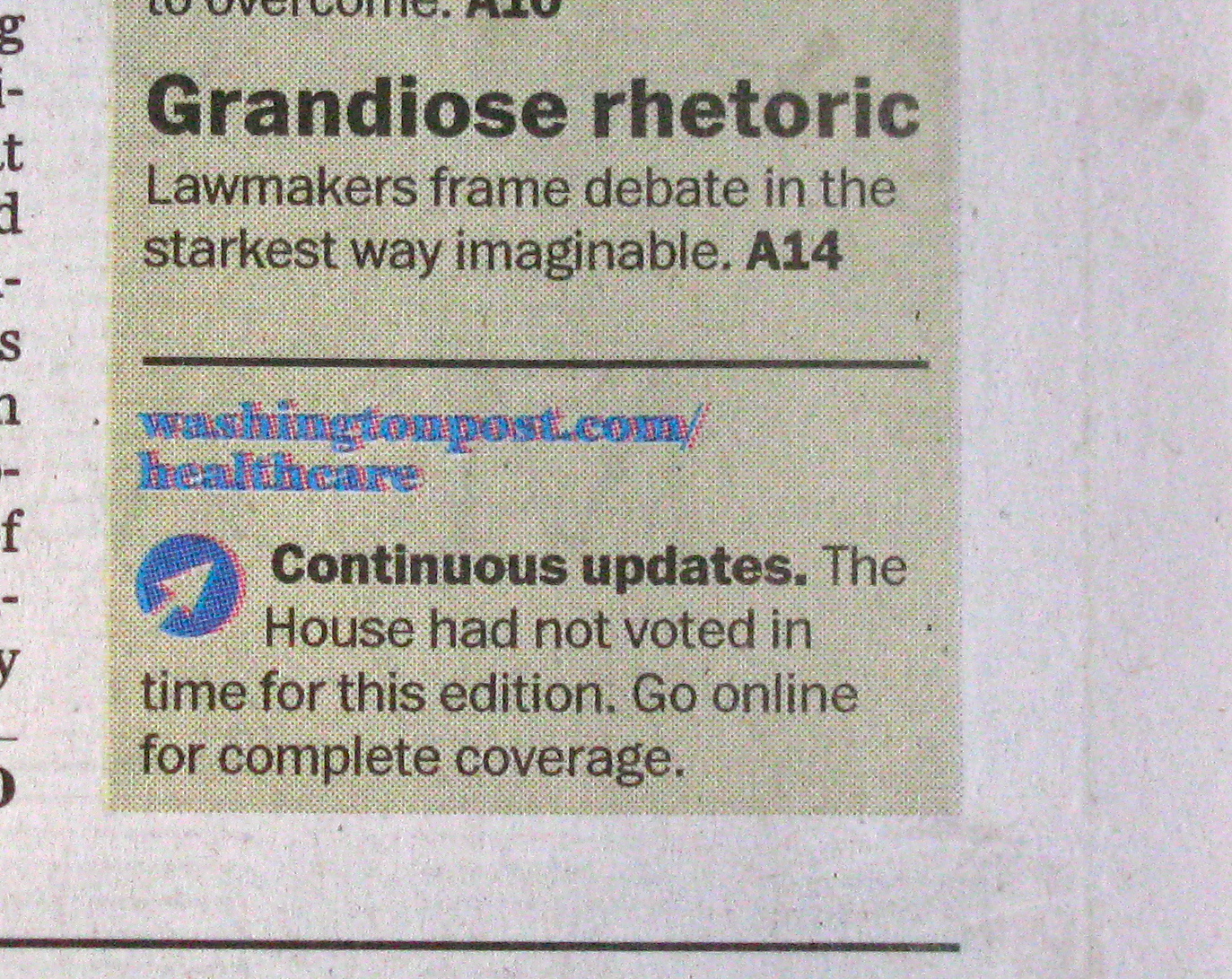 No major point here: just interesting that the newspaper of politics, the newspaper of Washington, apparently has an earlier deadline for events in the capital than the out of town paper does. May just have been a fluke and signifying nothing, but mildly a surprise.
UPDATE: Thanks to reader J.M., I see that the Post's ombudsman, Andrew Alexander, has
recently commented
on the effect of earlier deadlines at the Post. Unfortunate effect that he highlights: gap between the quality and polish of articles on the web site and those that make it into the paper. Alexander said:
"[A reader] put his finger on a primary cause [of grammar errors]: tighter deadlines. It's the same problem I wrote about last week in explaining why up to 185,000 Post readers were no longer getting late game coverage of the World Series, the Redskins' Monday night game or the Wizards' exciting season opening victory in Dallas.

"The need to cut costs forced The Post to close its College Park printing facility some months ago and consolidate operations at its other printing plant in Springfield. That, coupled with the need to deliver papers to subscribers who now begin their commutes earlier due to worsening traffic congestion, has resulted in deadlines being moved forward."