This is heartwarming! (From Shaanxi to Carnegie Hall)
This summer I mentioned the mesmerizing experience of hearing lao qiang, "Old Songs," in a middle-of-nowhere rural theater in Shaanxi province in China. The patriarch and star of the troupe I saw was Zhang Ximin, more or less a traditional Chinese counterpart to BB King: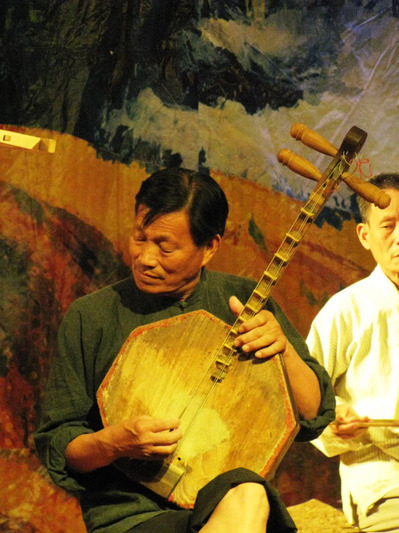 Today I see
in the New York Times
that he and Zhang Family Band were at Carnegie Hall over the weekend! That's Zhang Ximin in the red shirt in the NYT's picture, below.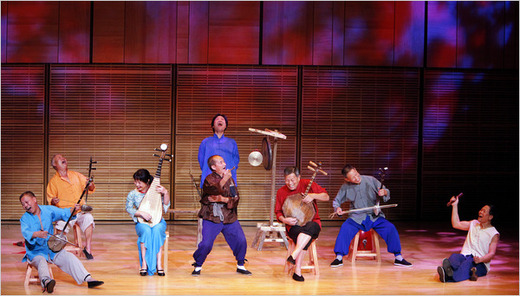 This should support some new version of the "How do you get to Carnegie Hall?" joke, but I can't think of one at the moment.