I love the English-language Chinese press (chap. 17,825)
An article now buzzing around the China-hand blogosphere: multi-shot photo feature on "Most beautiful Chinese female soldier" from the People's Daily today.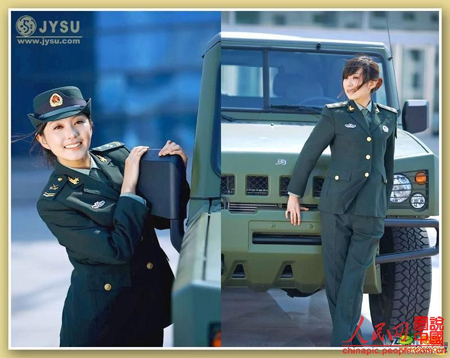 For later discussion: why the PLA often seems less fearsome inside China than when described in Western news reports. Bonus photo collage after the jump.