The Big Business of Keeping America Fat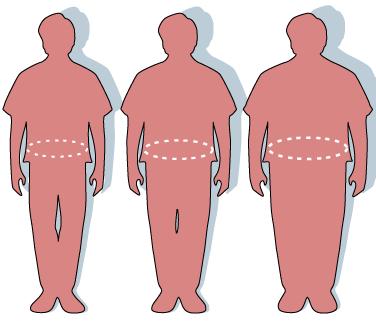 It's rare for me to write two posts in one day, but Michael Pollan's brave
opinion piece
in today's
New York Times
deserves applause, and amplification.  In it, Pollan points out that a shockingly significant share of the skyrocketing cost of health-care can be traced to the nation's high rate of obesity and obesity linked disease.  This phenomenon, he says, is about to get swept up in a "sea change." 
Pollan writes: 

AGRIBUSINESS dominates the agriculture committees of Congress, and has swatted away most efforts at reform. But what happens when the health insurance industry realizes that our system of farm subsidies makes junk food cheap, and fresh produce dear, and thus contributes to obesity and Type 2 diabetes? It will promptly get involved in the fight over the farm bill -- which is to say, the industry will begin buying seats on those agriculture committees and demanding that the next bill be written with the interests of the public health more firmly in mind.

Cheap food is cheap only because American taxpayers pay for it in ways both obvious and subtle--from agricultural subsidies for grain and the livestock that fattens on it to food safety mishaps to our soaring medical bills.  While industry sponsored "pundits" and radio shock jocks rant on and on about "food nannies" limiting our "choices," for millions of low income Americans there is no real choice--they buy what they can afford, and what they can afford is predetermined by a politically driven agricultural and retailing system over which they have very little say or control.

So, as with so many things, food offers us a choice:  pay me now, or pay me later.  Frankly, given the quality of life costs incured by a food system built around quick profit rather than human needs, this choice seems like a no brainer to me.   

Photo Credit: Wikimedia Commons