Festival of updates #6: TSA vs. the toddler menace
No, this doesn't prove anything, but the picture is too interesting not to share. It's from a reader who describes his experience at BWI airport. It was back in 2005, before the BWI-specific improvements mentioned here, so maybe this would never happen again. But...

"Attached is a picture of my daughter (15 months old at the time) being frisked by a TSA security screener at BWI....

"I had been carrying her through security after putting the stroller through.  Of course the metal detector detected something. You can see in the picture that I am holding my pants up with my hand rather than my belt and have no shoes on so who knows what it was.  Maybe it was her shoes - they didn't make her take them off.  I got the feeling when they called a woman over that they were going to frisk her so I called to my wife who had already gone through to get a picture.  Sure enough they gave her the wand metal detector and pat down treatment."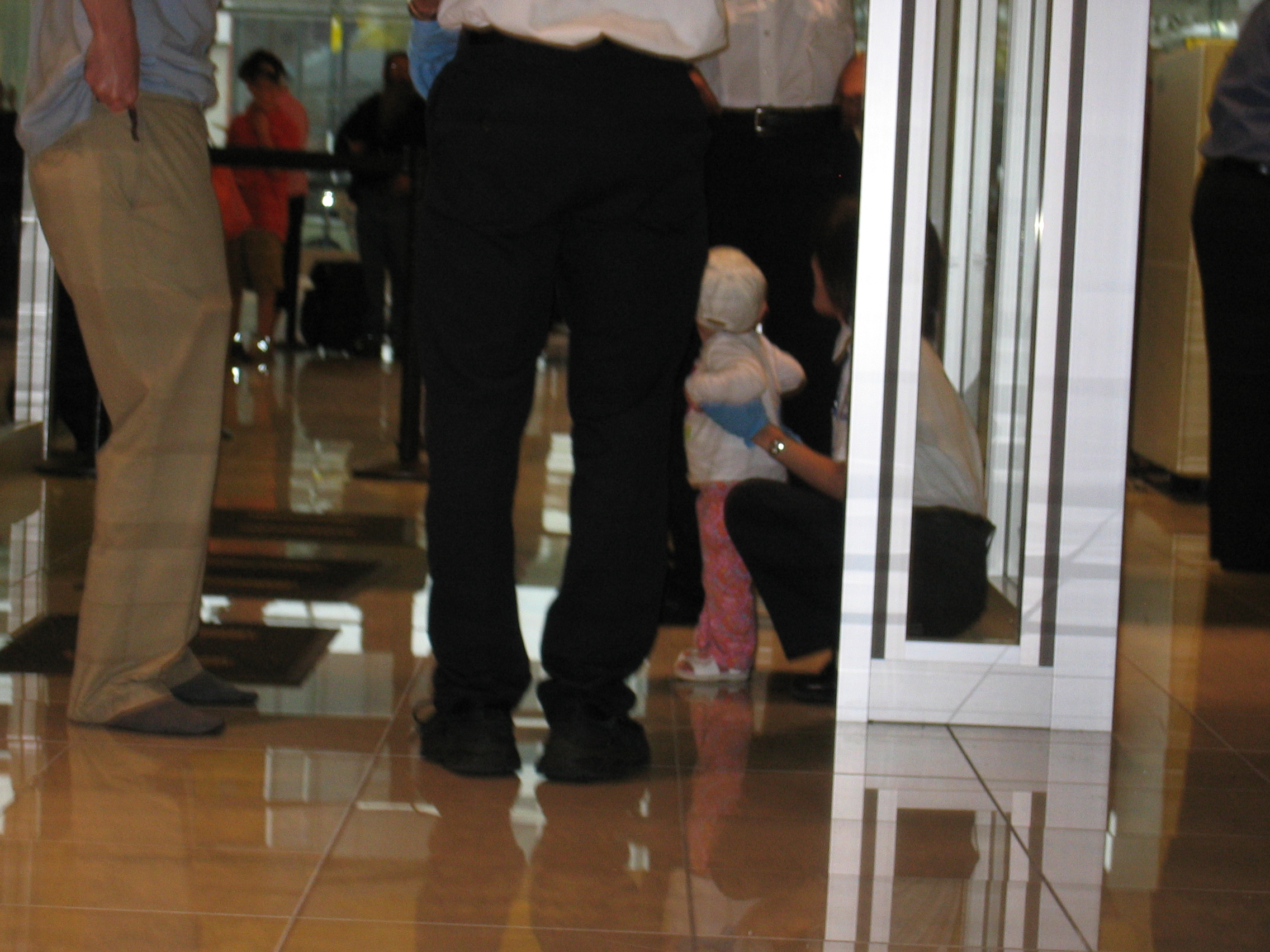 If all of this were part of a shrewd, realistic, threat-based strategy of imposing inconvenience and occasional humiliation only when necessary, then -- great! But
in reality
....