Book list: Repeat After Me
Rachel DeWoskin's Foreign Babes in Beijing -- a memoir of her unlikely career as a vampy soap opera star on Chinese TV in the 1990s -- is deservedly on the list of books that expats in China tell new arrivals they should read for a pop-culture feel of the place. My own reaction, when newly arrived, here.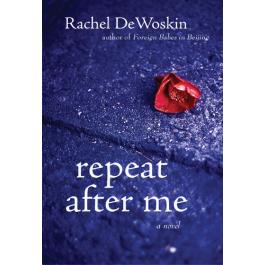 DeWoskin's new book, Repeat After Me, is different: novel rather than memoir, set half in New York and half in Beijing rather than all on-scene in China. But the voice and nervous/sassy sensibility are similar, and similarly memorable. When I was reading it this summer, I marked a few passages that made me miss Beijing (no small achievement, just after I'd left) or that rang particularly true. The book's not at hand at the moment, so I'll just say: a book worth finding out about for yourself.