Tina Brown Shapes The Next Ten Years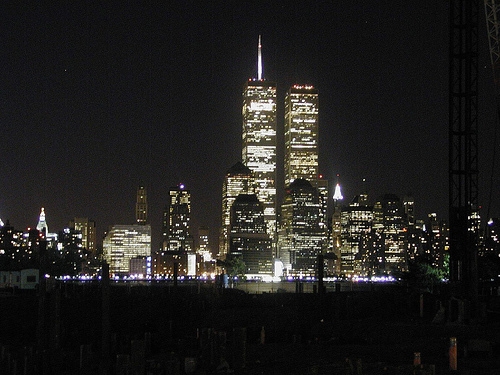 Ten years ago this month, my wife and I left our youngest son with Grandma at home in El Paso, Texas and we flew to Manhattan to attend the party to inaugurate TALK magazine. I'd agreed to be one of the writers for Tina Brown's new magazine--I'd previously written for her at the New Yorker.
Ferries ran the 1000 or so invitees over to the Statue of Liberty--the island off the island. I felt as if I were in a dream, walking around in the dusk, brushing past the likes of Salman Rushdie and Madonna. Sylvia ran into a chatty Dr. Ruth in the restroom and then it seemed we kept running into Dr. Ruth --she was everywhere on the island just as she seemed to always be on TV those days.
The New York Times reports today on the ten year anniversary of that party, but titles it "An Omen No One Saw" and how we were all "unaware of the sharks circling".
I don't think that's a fair assessment.  Looking across and seeing the twin towers standing, could anyone have predicted how the world would change? Or how magazines would fare over the next decade?
Here is how I see that surreal event: as an example of Tina's daring and inventiveness. I've pointed to her career when advising students and others. I say, be bold, be creative, reinvent yourself and dare to reshape the world around you, and most of all be willing to risk failure. Tina's latest venture, The Daily Beast, is like nothing else out there, and she brings to it all her skills in media, in recruiting new talent. But what it does best of all is showcase her own writing--in all the talk about Tina Brown, people don't always appreciate the brilliant writer behind the brilliant organizer.
So Tina, thanks for the memory of a hell of a party. I'm sitting here this morning, looking out of the window and drinking coffee. I am wondering what else is cooking in the mind of Tina Brown. It is commute time here in California, but near noon in Manhattan. She's already ahead of us.
(Photo credit: http://www.flickr.com/photos/patrioux/145381211)