Ferguson, Obama, Felix the Cat -- and Pluto
Let me tell this one in order:
On August 11, last Tuesday, Niall Ferguson wrote an op-ed in the Financial Times whose theme was that Barack Obama reminded him of Felix the Cat? Why? "Felix was not only black. He was also very, very lucky."
Later that day, I did an item marveling at the column. Its final line was, " I look forward to Ferguson's discussing this over a beer with his Harvard colleague Henry Louis Gates."
Two days later, on August 13, I got an irritated note from Ferguson. Its subject line was "Rubbish." It included a quote from H.L. Gates saying that there was no problem with the Felix line -- the reported quote from Gates was "What a load of rubbish" -- and it ended with a request that I publish it. To be exact, a challenge: "I shall be interested to see if you post this on your blog."
Soon thereafter, I did indeed publish it. I sent Ferguson a note saying that I had done so, with the explanation that I took his note as a request that I share his views.
An hour later, he wrote back and requested that I remove the item from the Atlantic's site so that he could check further with Gates. Within minutes I did that, putting up this placeholder announcement instead. Since the original had been up for a while, it survived in many search caches. But I saw no reason to be difficult  -- or to pretend I didn't get Ferguson's "please take it down" note; so I complied.
Over the weekend, I didn't hear from Ferguson, and on the "life is short" policy resolved to let the matter drop.
 
Then this afternoon, I received a followup note -- sent jointly to me and Paul Krugman, who had written in a similar vein. In its entirety it says:
Dear Paul and James,

As you both took exception to my comparison of the President with Felix the Cat, my favorite cartoon character, implying it was racist and recommending I consult Professor Henry Louis Gates Jr., I have now done so. He has taken the trouble to consult others in the field of African-American Studies, including our colleague Lawrence D. Bobo, the W. E. B. Du Bois Professor of the Social Sciences, and has written to me as follows:

"None of us thought of Felix as black, unlike some of the racially-questionable caricatures Disney used.  Felix's blackness, like Mickey's and Minnie's, was like a suit of clothes, not a skin color. ... You are safe on this one."

As he has made clear, you are free to publish this on your blogs. I hope that you will, and that you will also add an apology to me for the imputation of racism as well as, in Paul's case, the gratuitous and puerile accusation of "whining" (i.e., defending myself against a slur). I remain of the view that you took this line to avoid engaging with my central points that President Obama's administration has no visible plan for stabilizing the finances of the federal government even over ten years, and that Congress will likely impede whatever steps he may take in this direction.

Yours,

Niall Ferguson.
On the requested "apology": Sadly, No. I don't think and didn't say that Niall Ferguson is a racist. Probably like him, I lament the way indiscriminate use of that label -- or  "sexist," "anti-Semite," now "socialist" -- can shut down discussion. But there's no getting around the clumsiness of what he wrote. If Felix the Cat's blackness is a barely noticeable aspect of his identity, why on earth would anyone begin a comparison of Obama to Felix by saying "Felix was not only black"? Thought experiment: Suppose I wrote a column about Jackie Chan -- or Cabinet members Steven Chu and Eric Shinseki, or Yo-Yo Ma, or new PGA champion Y.E. Yang -- that began exactly the way Ferguson's did. "Jackie Chan reminds me of Pluto. One of the best-loved characters from the Disney studio, Pluto was not only yellow. He was also very, very likable."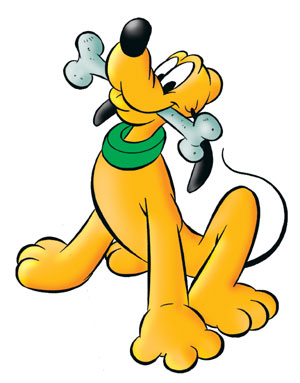 I could go on to discuss policy aspects of Jackie Chan's controversial comments about democracy in China -- as Ferguson goes on to discuss Obama's problems with the budget deficit. But 99% of the readers would think, What the hell? And if asked what I was doing, I would not try to relitigate the case, as Ferguson is now doing in several venues, but would recognize that I'd blundered and back off. But apparently that's just me.
Paul Krugman on the same subject here.