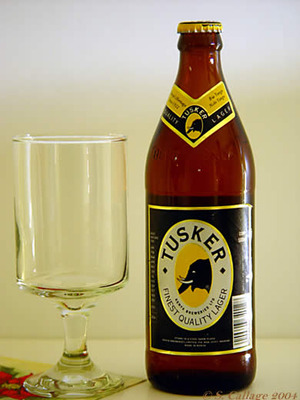 It's President Obama's birthday! For those still convinced that the happy event took place 48 years ago not in Hawaii, as recorded on the birth certificate and reported in the local paper and confirmed by other sources in the world of "facts," but instead on the outskirts of Nairobi, there's only one way to celebrate: With a nice frosty mug of Tusker, Kenya's beer. 
I've had Tusker in its homeland, and it is indeed refreshing. It also has a motto that would have suited the original Rose Garden beer summit well. 
Tusker: Makes Us Equal.

Has No Equal.

Would be nice to think of that as a standard-fixture banner to hang over any beer-mediated discussion of political issues, especially those involving race.
And for those convinced that the president's "real" home is Indonesia, I hesitate to mention that country's flagship national beer -- Bir Bintang, or "Star Beer." It is an all too faithful adherent to the Tsingtao/Yanjing/REEB/Tiger/Anchor tradition of no-hop, faint-taste light Asian lagers. But on the Indonesian island of Bali, the new Storm Brewing company has brought the hop/malt/Pale Ale tradition to the archipelago. I've had this too in its homeland, and it's very good. (BeerCamp photo.)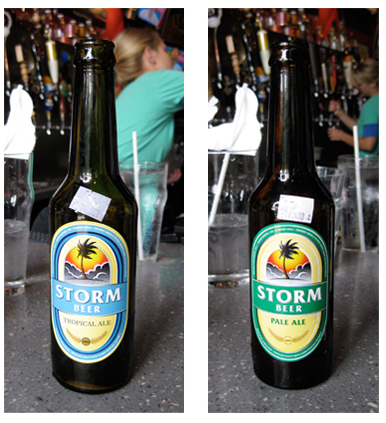 This is the third and last installment in a series of special reports on Beer and the Presidency. Parts one and two here and here.  Thanks to Paul French and others.