When I first arrived in China, I wrote an Atlantic article about various mysteries I hoped to explore. I've learned about some, still puzzled about others. Keep reading for further hypotheses!
But more mysteries arise as I near departure. One involves the famous CCTV tower, which has been going up a a few blocks from our apartment during the three years we've been in China and the past 18 months we've been in Beijing. Here's how it is supposed to look, in a MOMA pre-construction, heroically glamorous
rendering
as seen more or less from where we live.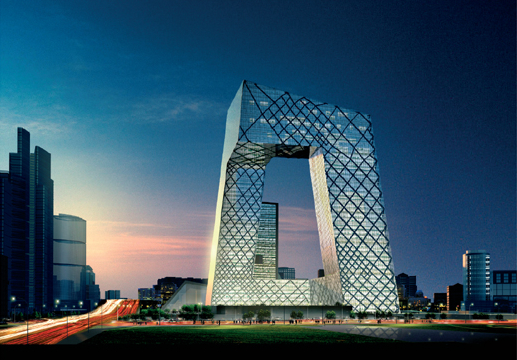 Precious little seems to have happened to the building over the past 18 months (setting aside the fire
that destroyed
the adjoining Mandarin Oriental hotel in February). A year ago at this time, we thought there was a race to get it ready before the Olympics. Nope. Through all this time, my wife and I have constantly wondered what was going on with the very top of the building. Here's how the roof line actually looks as of today, starting with a long shot from the south: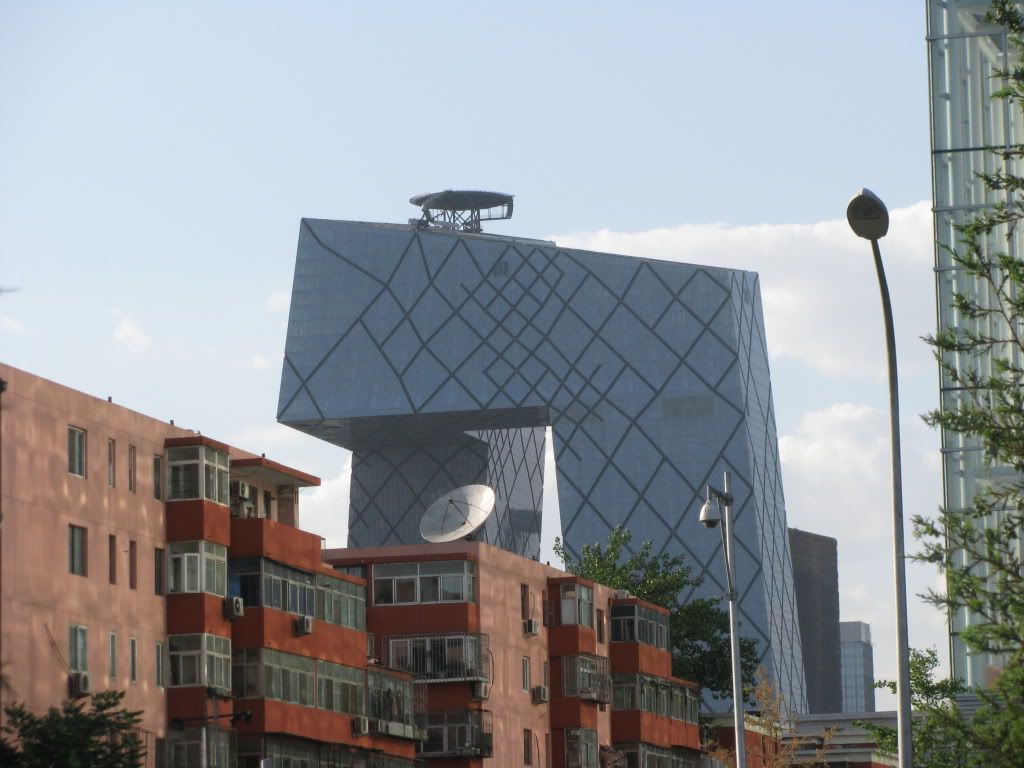 For a long time, we thought hoped this was some kind of construction staging pad. But the rooftop cranes came and went, and this thing stayed. Helipad? Who knows. But I wonder whether this was quite what Rem Koolhaas had in mind when he drew the tower's stark, dramatic lines. It has, umm, a somewhat noticeable effect on the building's profile. Another reason to come back soon and see how it, like so many other parts of China, looks when it's "done."