The Syndics of Pennsylvania Avenue
The nominees are coming in for the Fine Arts precursor to yesterday's news photo of the Obama auto-industry task force, as explained here, with several plausible contenders. First up: Rembrandt, with Syndics of the Amsterdam Drapers' Guild, 1662.  More nominees on their way. And in the meantime, on the general phenomenon of Fine Arts precursors to current images, see Lawrence Weschler's Everything That Rises: A Book of Convergences, with excerpt here.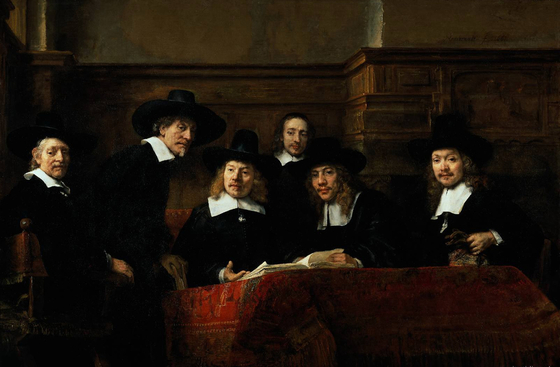 I like some of the matchups of Tim Geithner and Gary Locke with their Amsterdam counterparts. Also, a fact worth mentioning to viewers of the second picture: surprising as it might seem given this picture, Lawrence Summers is actually quite a good athlete. The more I look at this picture, the richer it is.