Paradise Beijing, late spring edition (updated)
Looking north from Jianguomen intersection, today at noon. Air not that great, but trees in full leaf and a strong, warm wind on the face. Feels good to be outside.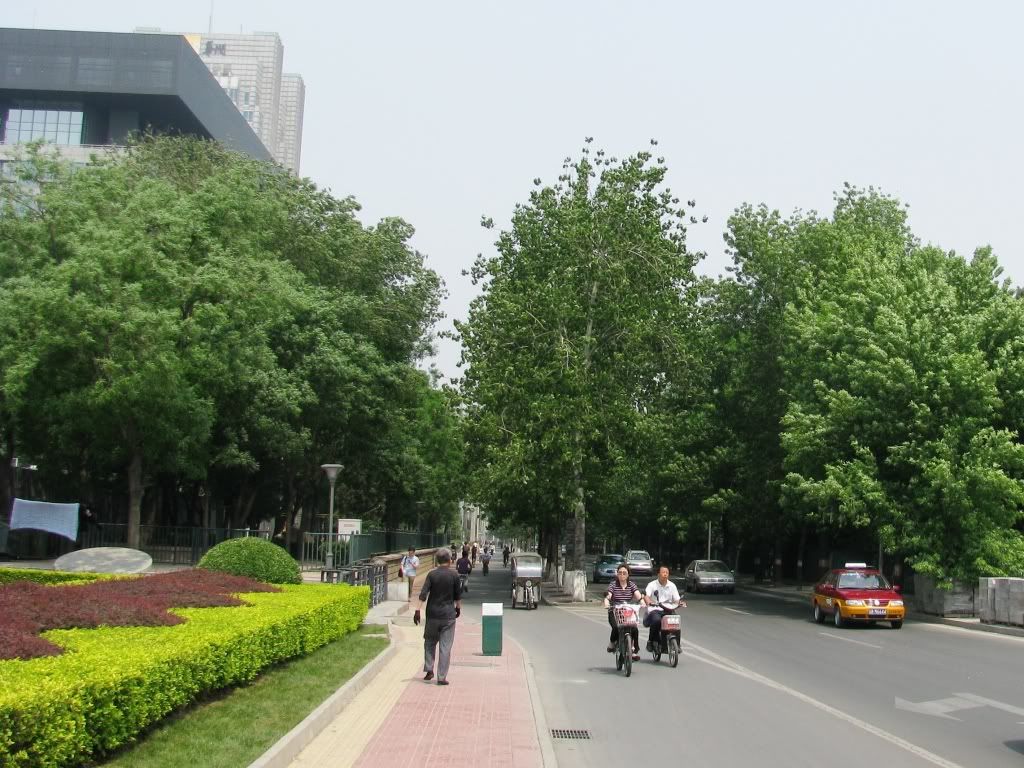 Uh-oh! On coming back home, I find signs of trouble in paradise. T
he real-time metering of the most dangerous form of small-particulate pollution, here, has a result I'd rather not see. Maybe the moral is the same as in an earlier tale of destruction of Paradise. There are some questions better not asked. The warm wind still feels good to me.
UPDATE
!!! on re-reading the fine print, the maxed-out code for the air-quality reading indicates "electric fault" with the meter.  Never mind!  I'll start re-enjoying the day.
[Alarming bogus chart now removed]