For you fans of Chinese reality-TV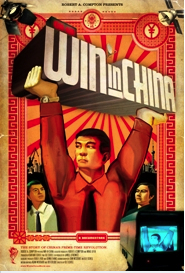 In the spring of 2007 I wrote about a campy / idealistic Chinese reality show called Win In China, which was designed to select, train, and motivate future entrepreneurs. The film maker Ole Schell has produced a documentary about the program and its aftermath, which will be shown at the Asia Society in New York on Tuesday evening, June 2. Details here.
I haven't seen the film, though I was one of the "what it all means" interviewees, but I watched Ole Schell getting lots of background footage as the show was underway. I think this should be very interesting. Make your Gotham travel plans accordingly!