Beijing construction triptych #3: Opposite House
The Atlantic's latest issue has a brief article by me about a very unusual new hotel in Beijing called the Opposite House. For details -- get the magazine!
Here are a few amateur shots of what makes the place a noticeable exception among the other fancy Western hotels that have sprung up all over Beijing. Giant version of a traditional Chinese medicine chest, with (mainly) workable drawers, in the atrium: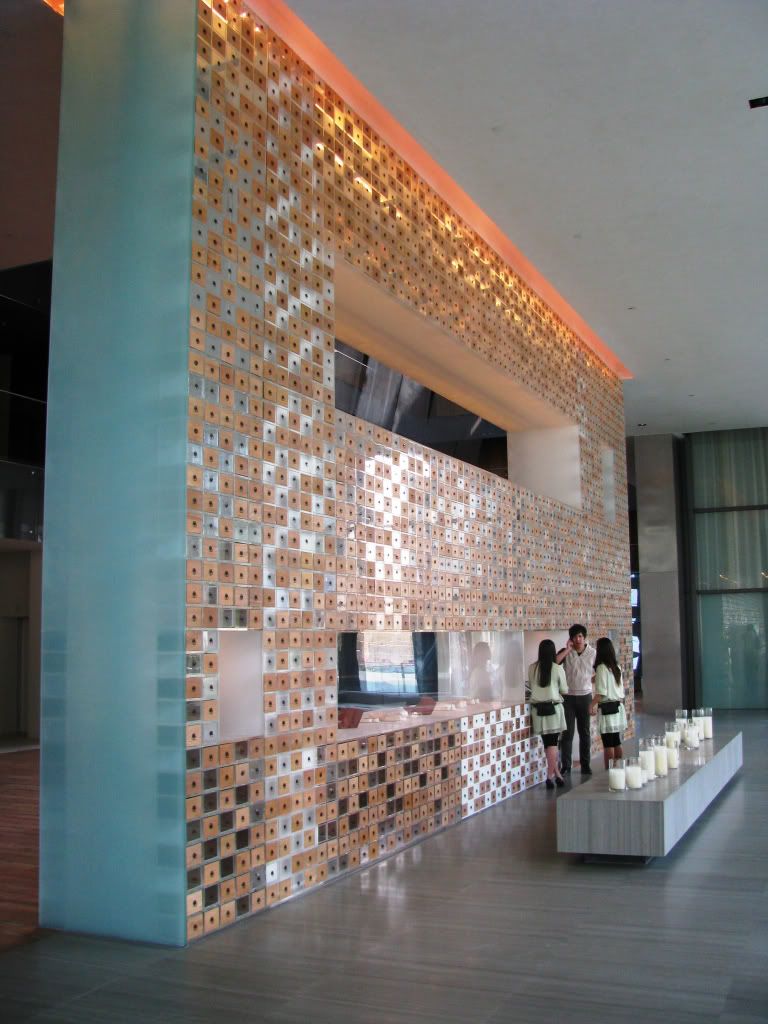 Scando-Japanese minimalism in the rooms -- I mean, "studios":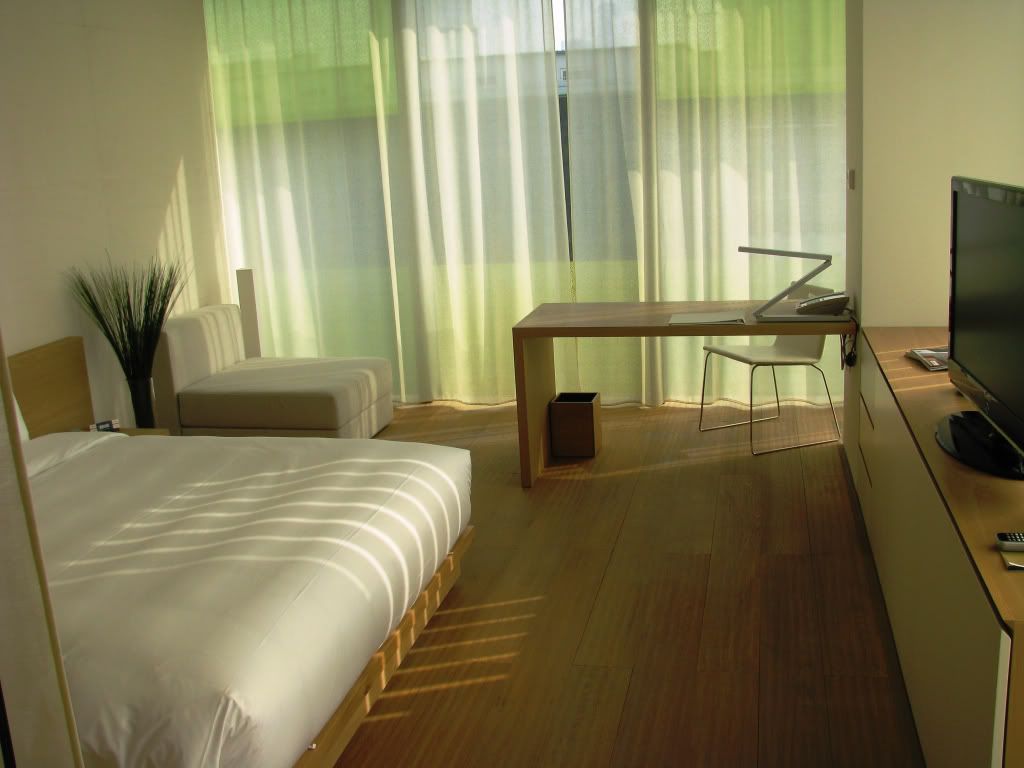 Enormous woven-metal drape or sail hanging from the upper stories down through the atrium: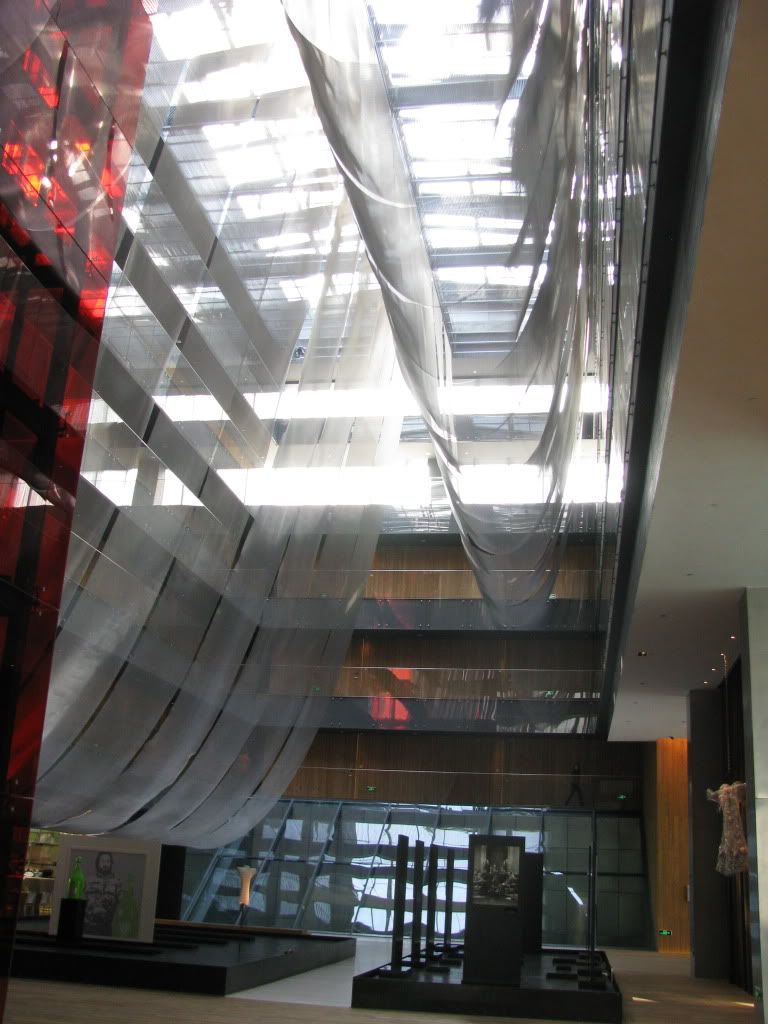 There are genuine, professional photos in the magazine, and this brings me to my real point. Seriously, you should read articles like this in the magazine itself, not on line.
Some written material is merely "text" and can be absorbed equally well regardless of medium. I've claimed that I like reading novels just as much on a Kindle as in printed form. All that matters is a novel is the words. But some material is designed for something other than a computer screen, and is best absorbed from printed pages, with illustrations and thought-through layout. Most of what's in a good magazine is in this category. Long, narrative articles are simply better to read on a sequence of pages, with illustrations and margins and call-out text, than as clicked-through screens.
I'm saying: subscribe to our magazine because you'll enjoy it more that way. And: subscribe because you should! Anyone who worries about the "crisis of the press" has a chance to do something about it for two bucks a month.