If you like maps -- well, you'll be in the same predicament in China as if you like really flavorful beer. The country has countless virtues, but a passionate modern map-making culture is not yet among them. Maps are often out of date; or out of scale; or deliberately hazy on state-security grounds. For instance, try to find a map of Beijing that includes the big military airport on the west side of town. Below is Google's satellite view of the area just west of the Fourth Ring Road; below that, the very same part of the city in Google's "map" view, which resembles what is shown on most available local maps. See if you notice any slight difference.
Same area, "map" view:

There is often also a quixotic relationship between the "real" location of a site and its depiction on paper. It's all part of the grand adventure. And I still am waiting for the first time I see a Beijing taxi driver pull out a book of maps. (I've seen them used in Shanghai.)
But if you do like maps, you will very much enjoy the highly-detailed map cards in the "Beijing By Foot" package produced by Immersion Guides. They're clear, they're accurate, they are well explained and thought-out to lead you through a series of walking tours of the city. As cities go, this is not a great one for pedestrians, but this guide makes the best of it.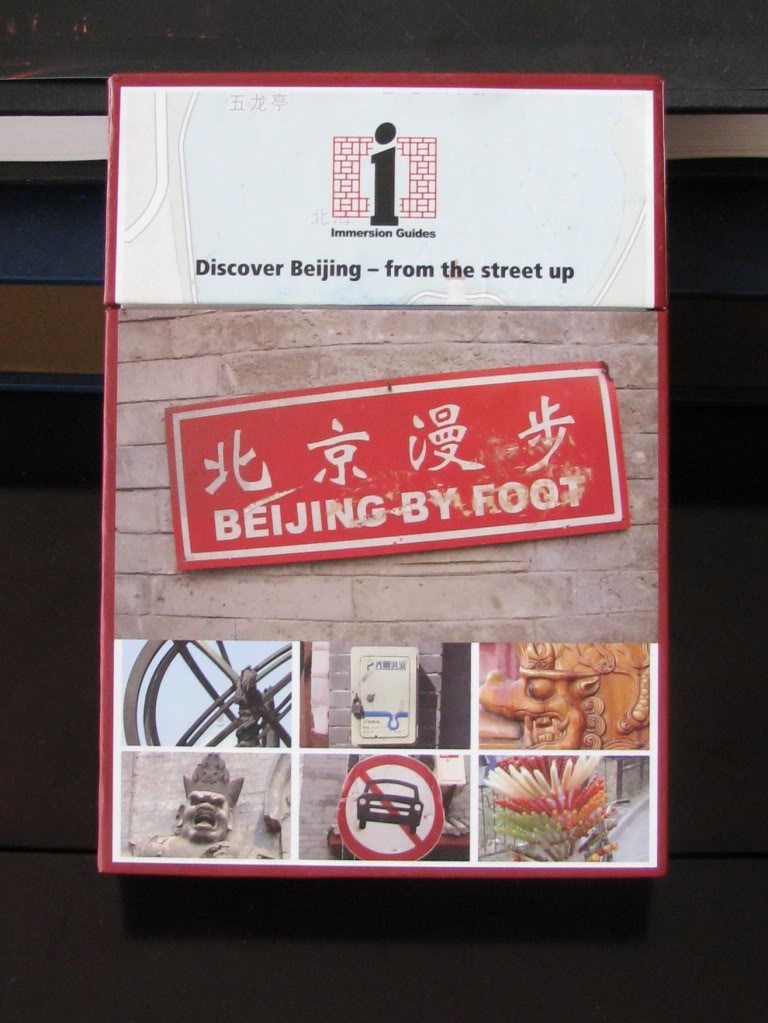 It was thanks to the guides that my wife and I had our "Paradise Beijing" outing a few weeks ago. Enjoy-- and this is the "even better news" promised above. (Previously in the "Back to Beijing" series here and here.)