Springtime comes to Beijing.... (updated)
... and the barbed wire is in bloom!
In the Sanlitun embassy district all along Dongzhimenwai Dajie, teams of PLA soldiers spent Tuesday afternoon augmenting drab, old, rusty single-strand barbed wire with generous loops of bright new green protective strands. In photo below, the old barbed wire is the lonely brownish line at top, with the new wire coiling below it.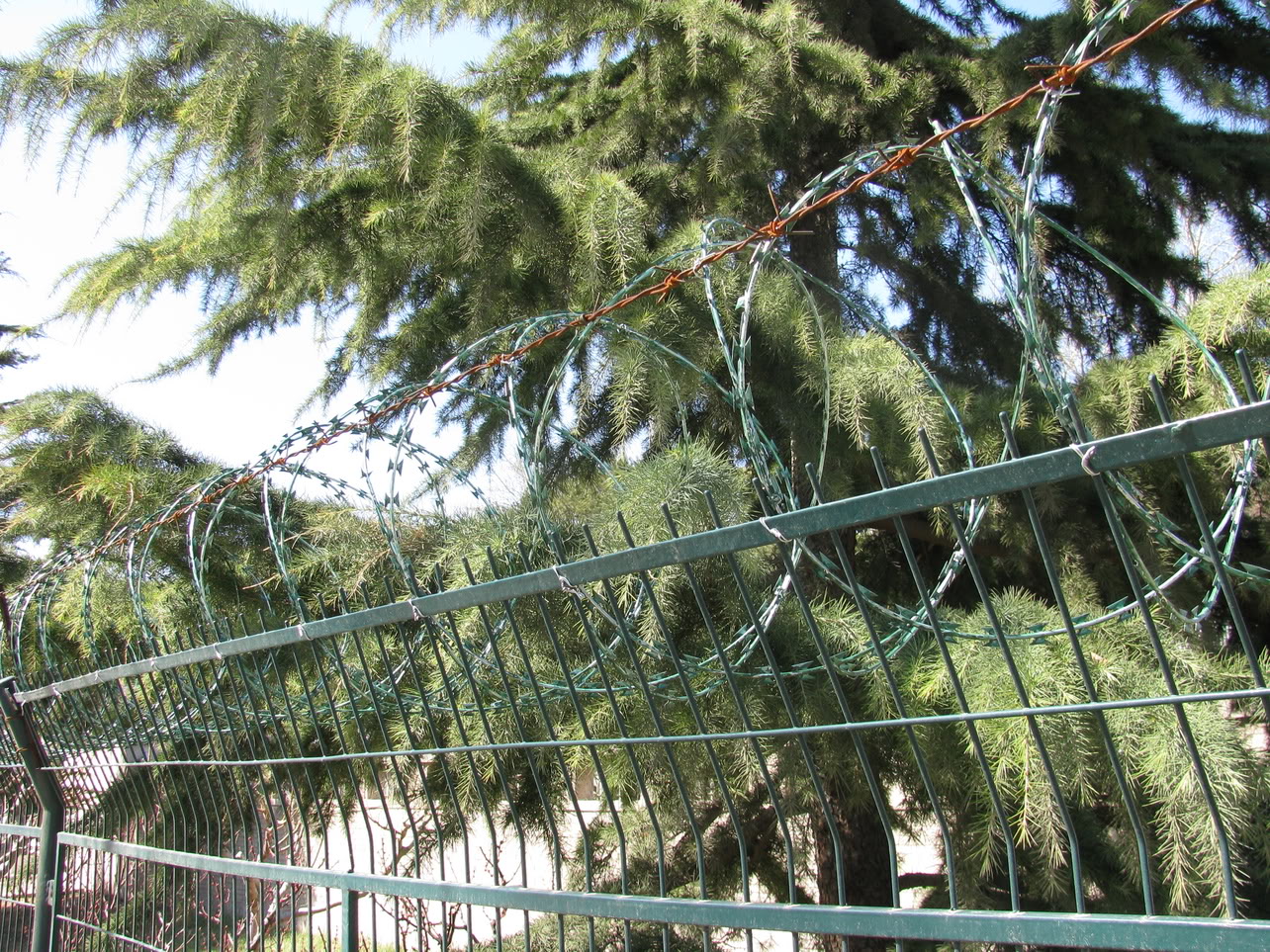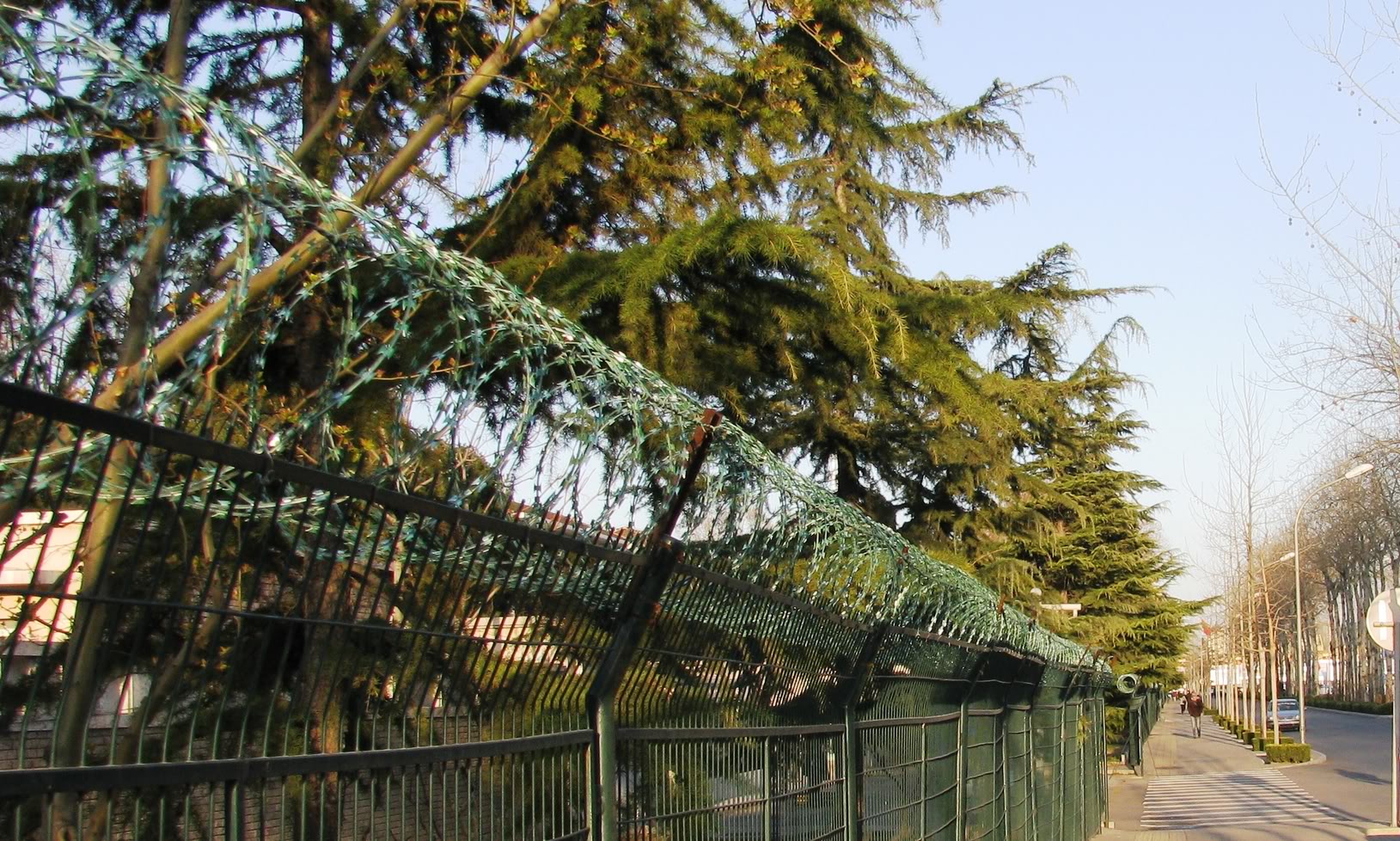 Yes, yes, I know that the embassy area in* much of Washington DC is more fortress-like than this. No pictures of PLA troops actually installing the wires, since I have learned the hard way that pointing a camera at people in green PLA uniforms is a poor idea.
By the way, are there any little cozy street scenes in Beijing, like those I recently mentioned seeing in Shanghai? Yes indeed, and this embassy area -- protected from development, full of trees and low-rise buildings -- has many of them. Looking east on Dongzhimenwai Daijie toward the Agricultural Exhibit Center (with the flags).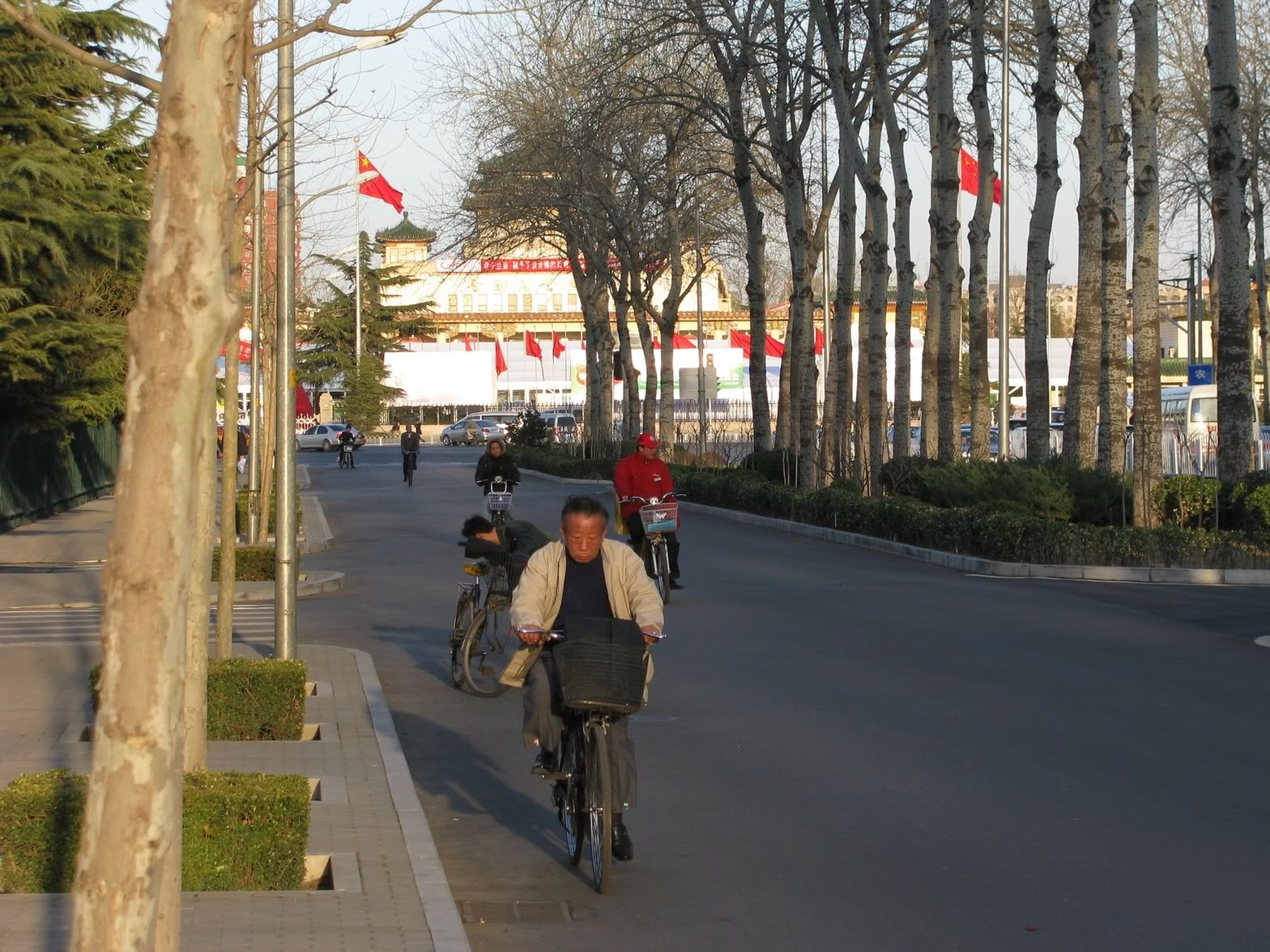 On the other hand, when you get down to where those flags are, this is what you see.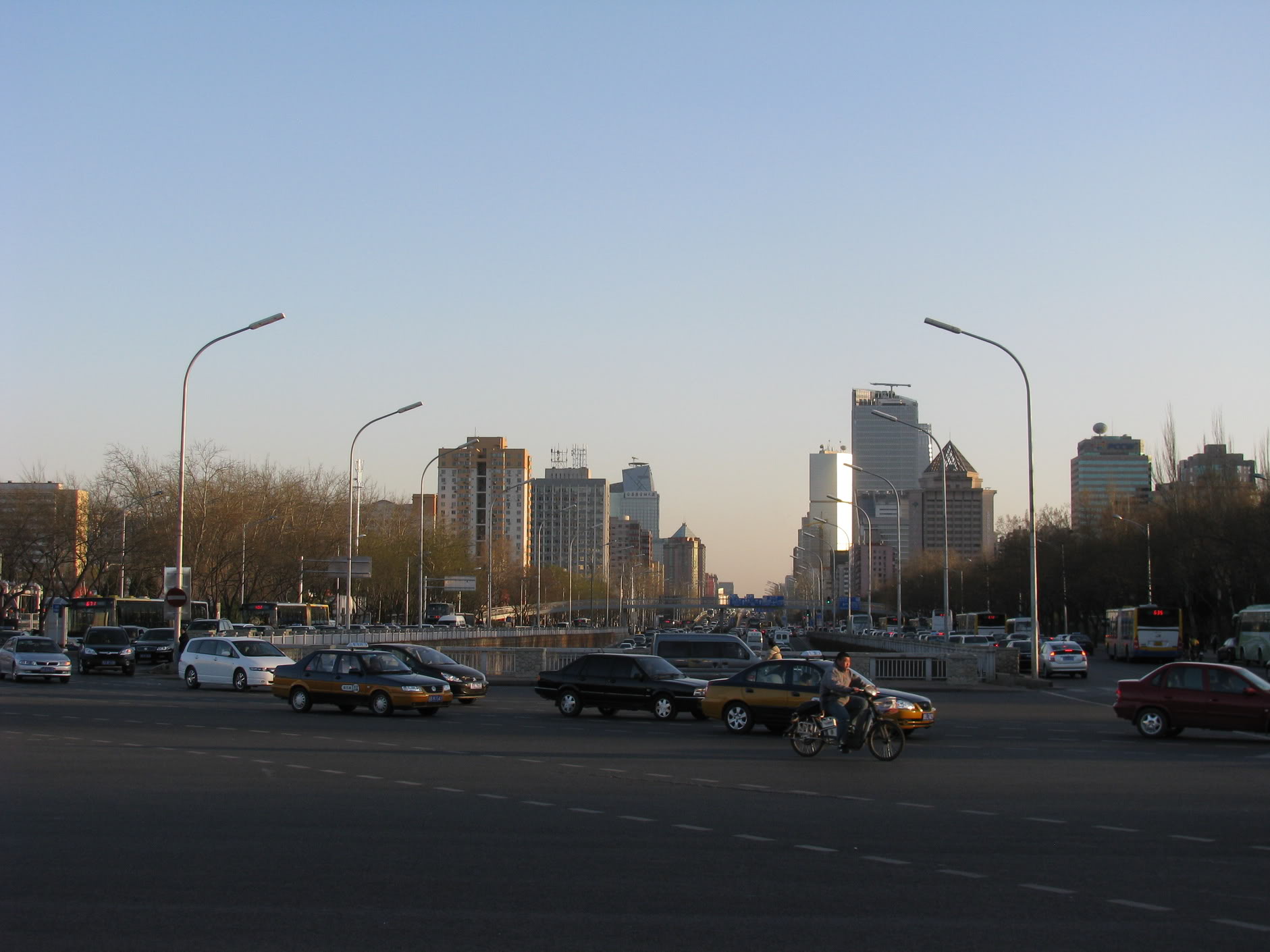 More to come on the urban architecture issue shortly. Thanks to many dozens of readers for thoughtful replies.
___
* Update: this was imprecise. What I meant to note was that Washington DC itself has become unrecognizably fortress-like over the past eight years -- a point worth remembering when mentioning fortifications anywhere else. The embassy district itself along Mass Ave in DC is not particularly embunkered, though.