On the brighter side: some positive aviation news
I have a long queue of airplane-related items to work through - latest excesses of Security Theater, the still-toppling dominoes of Eclipse Aviation, etc -- but right at the moment, here is a sign of undeterred innovators in action.
A flying car! Or, a drivable airplane! Either way, earlier this month the Terrafugia "Transition" took its first flight.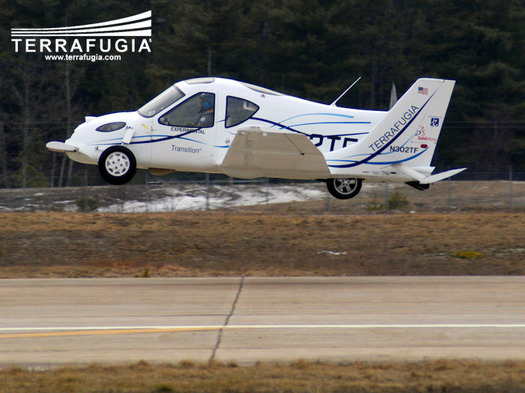 YouTube footage of the first flight below. [UPDATE: Video has apparently been pulled.] Below that, a surreal "formation flight" shot. I like being in China because it's today's land of excitement, but it is good to see some excitement brewing back home.