Leaving home photo album, #2
-- From my dad's driveway, a vista I will think of not only in Beijing but eventually in Washington and anywhere else. The San Bernardino mountains, where my dad often rode horses, as they looked this morning after the past few days' big storms.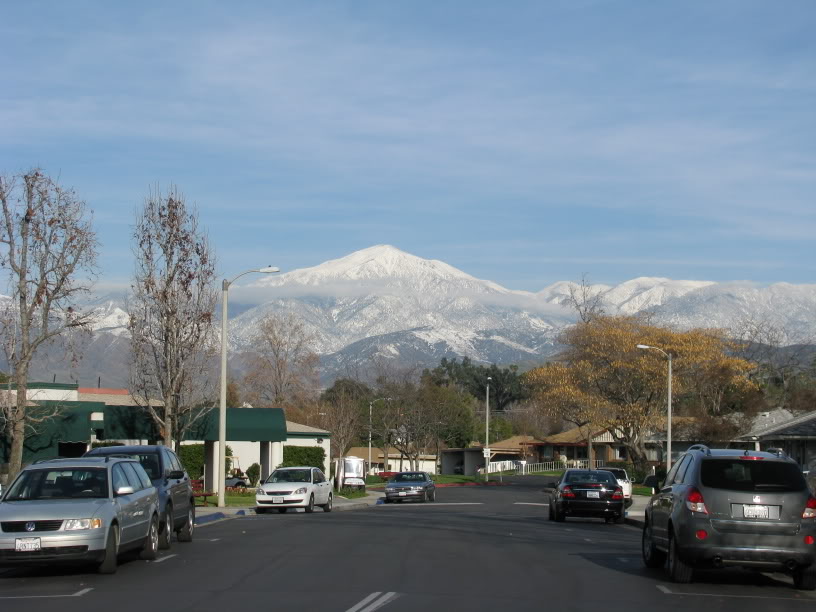 -- From the photo archives, a picture I had never seen until it was discovered and digitized by my brother-in-law Bryan. My mother and father in Philadelphia General Hospital, one day after I was born there. He was 24 and just beginning his service as an intern at the hospital. She was 21, one year out of Tufts, one year into what would be her 55 years of married life.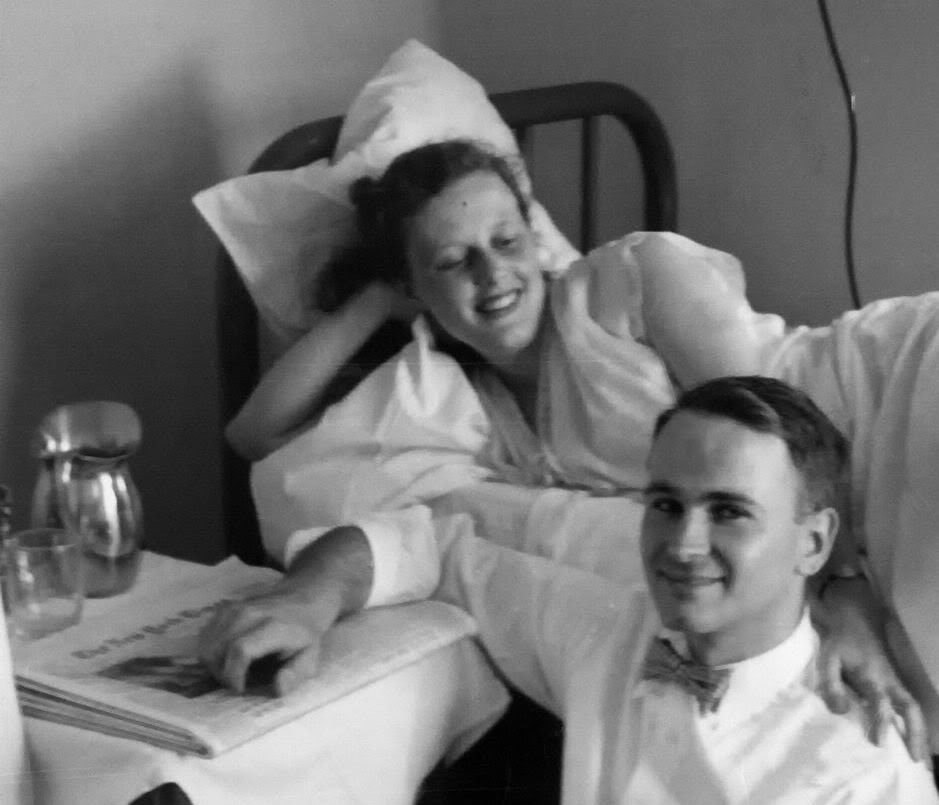 We'll think of them too. End of this theme.