Just to round out the CCTV fire theme
As mentioned earlier, the devastating fire in Beijing two days ago was indeed caused by fireworks and firecrackers on the final night of the Spring Festival / Chinese New Year celebrations. For positional reference, the building that burned down is behind, and mostly obscured by, the distinctive asymmetrical CCTV tower in the two shots below:
On a nice day last fall (edge of hotel barely visible behind left leg of CCTV tower):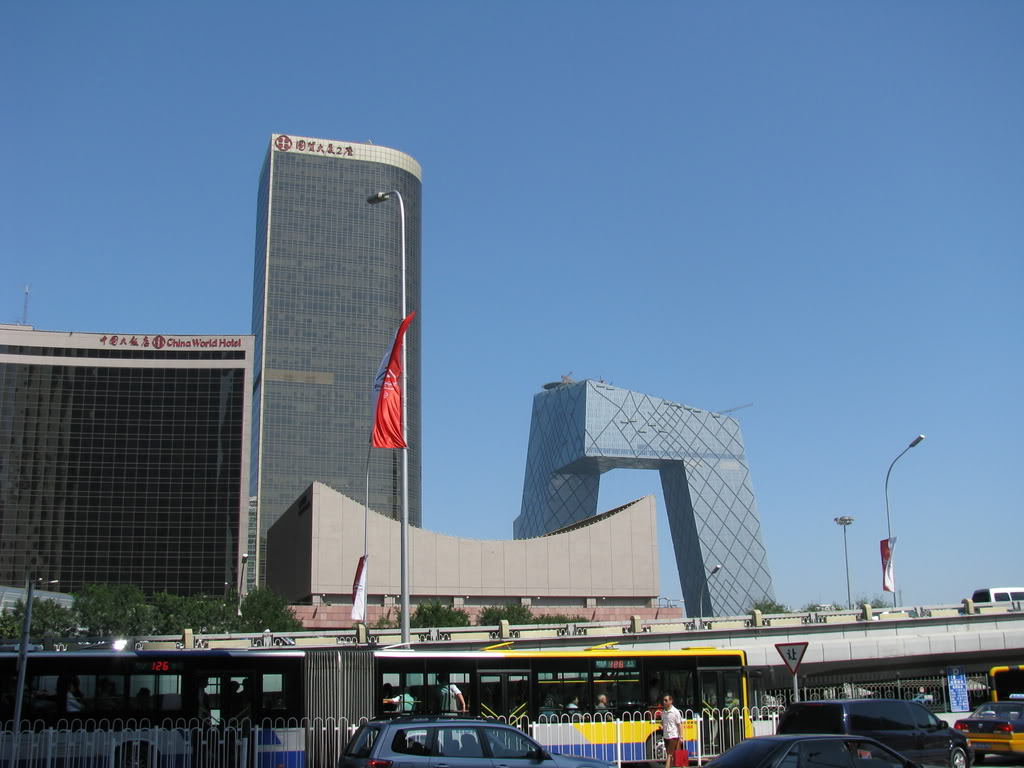 On the second day of the Olympics (hotel just visible behind and to the left of CCTV tower; this was before the air cleared up on the following day, thanks to a powerful cold front that moved through from Mongolia):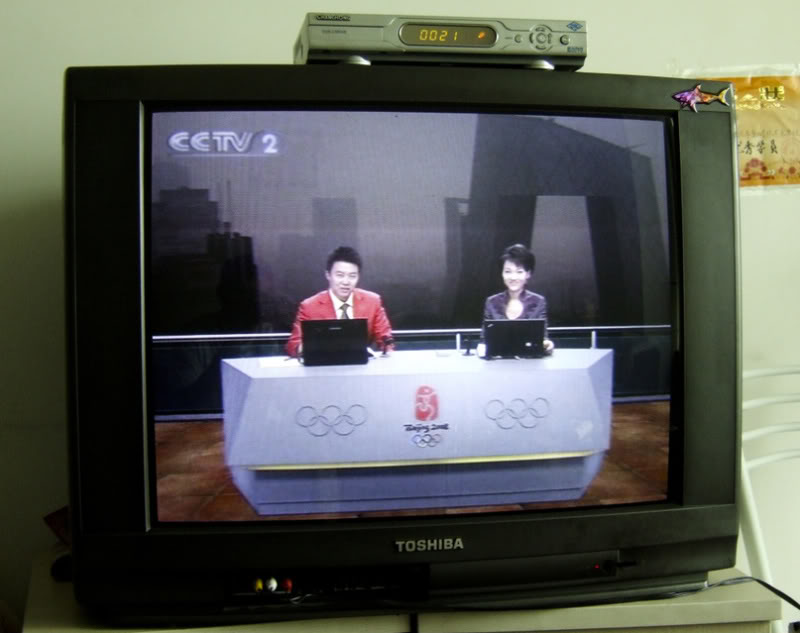 Night of the fire, photo from UK Telegraph (this view from east; others from the south):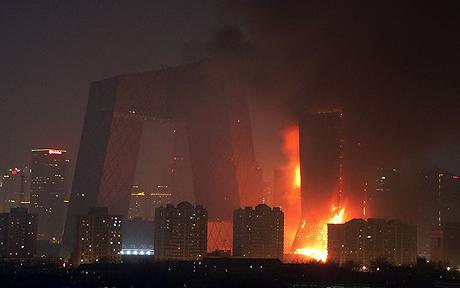 People in and interested in China already know this, but for those who don't:  Danwei.org has one-stop shopping for links and  explanations about the cause of the fire, and coverage inside China, here. Similarly with the current set of links and headlines on EastSouthWestNorth, here.
Apart from the disaster/tragedy itself, the interesting aspects are: that the perils of the fireworks and firecrackers are more than a joke (it might be hard to believe that they set off a major building fire if you haven't seen how much ordnance is set off; it's all too plausible if you have); that people responsible appear to have been CCTV employees; and that the whole subsequent matter of investigating, publicizing, making sense of, and drawing omens from an unignorable spectacle involving the country's leading propaganda/communication outlet and the city's most distinctive new landmark will say a lot about the emotional and political state of China right now. (Update: interesting LA Times story, which I see before me in paper version here in the LAX airport, here.)