Security theater: now in improved, online version (updated x2)
Yesterday I mentioned the toy industry's patriotic attempt to build proper security consciousness into the kiddies. (I also like the detail that this was no doubt made in some factory in southern China, by workers who had yet another reason to marvel at the consumer tastes of their foreign customers. UPDATE: Who wudda thunk!? It turns out that Playmobil toys are mostly made in Europe, with only a few from China. Sorry for mistaken assumption.) Here, again, is the Playmobil item as offered on Amazon: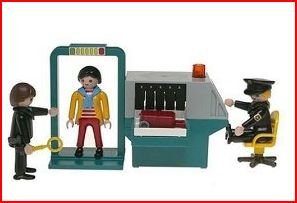 Thanks to many correspondents I learn that this item has been around for several years and has attracted a lot of customer reviews and comments. If you start with this one you'll get the idea. BONUS UPDATE: The last word that need ever be said about the Playmobil TSA set appears to have been said several years ago! By Daniel Solove here.
Also, and even more patriotic and heartening, I learn that there is an online Airport Security game! You play the role of a TSA screener, pulling prohibited items out of purses and backpacks -- and trying to keep up with changing lists of what's allowed and what's taboo.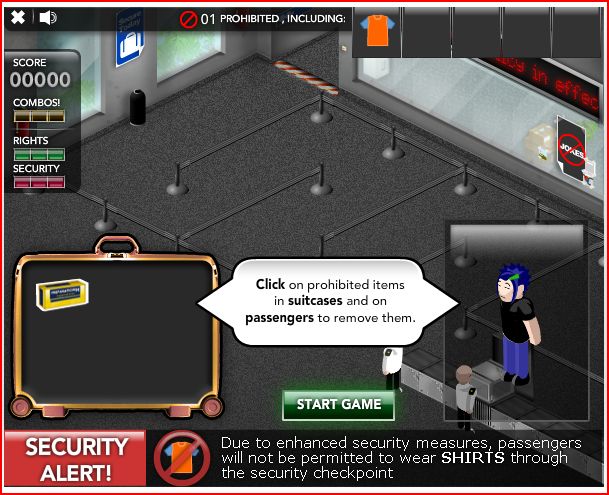 Someday they'll put this stuff in museums about our era. (Thanks to Allen Knutson and Carl Malamud.)