Presidential rhetoric evolves toward its perfect form
From today's NYT, an account of a dry run of next week's swearing-in ceremonies. An African-American soldier built roughly like Barack Obama, Army Staff Sgt. Derrick Brooks, stood in as the "Faux-Bama" as the participants walked through the planned movements on the stage. These included his inaugural address:

Mr. Faux-Bama's entire inaugural speech consisted of six words: "My fellow Americans," he said. "God bless America."

By chance, I was standing in the crowd (teleported from Beijing) watching the run through, as a C-SPAN crowd shot reveals: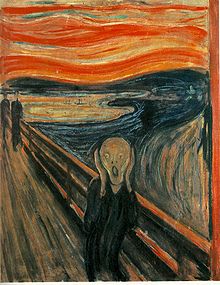 Thanks to many readers who wrote in to make sure I knew about the ceremony. Later, a compare-and-contrast exercise between those two modern imperatives of Presidential comportment: the "God Bless America" sign-off and the American-flag pin in the lapel. The similarities are obvious, but there are some interesting differences.