Just kill me now (updated: no, not so fast)
"Enya's New Album Celebrates Winter"

The aptly titled And Winter Came... explores themes of the season and the passing of time.


"It has to do with that reflective time of year," Enya says of the title. "The spring, summer, is quite a hectic time for people in their lives, but then it comes to autumn, and to winter, and you can't but help think back to the year that was, and then hopefully looking forward to the year that is approaching."
From an
NPR report
that includes samples of new Enya songs like "
My! My! Time Flies!
"
Harold Arlen,
* Lorenz Hart, Cole Porter, Johnny Mercer, Oscar Hammerstein, Stephen Sondheim, eat your hearts out in awe and envy of such word-magic artistry.
(*Erratum: Arlen wrong for this list, since he was a composer only; the rest wrote lyrics only or -- like Enya! -- both words and music. Thanks to MF for the reminder.)

UPDATE: To end on a more positive note, which is of course always my goal, in this same current weekend in which it's carrying the Enya story, NPR also has a wonderful 56-minute session of Marian McPartland's Piano Jazz with John Pizzarelli, the guitarist / singer / bandleader who, as McPartland says in her notes, has "an ultra-cool style that's both modern and rooted in the jazz tradition." The whole program is strong and ends with a rendition of Route 66 that suffers only by comparison with the spectacular version Pizzarelli performed on his Dear Mr. Cole album.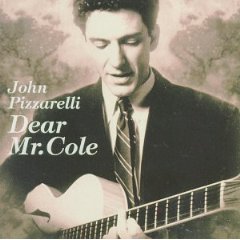 That great version can be found as the fifth song listed here, on Rhapsody, available to Rhapsody subscribers or for visitors on a free trial. Or, you could buy the CD!

See, isn't that more uplifting?