I have gone out of my way to mention (eg here and here) how much I have enjoyed and learned from Howie Snyder's hour-long documentary My Beijing Birthday. The premise sounds a little odd -- Chinese-speaking guy from Brooklyn goes to stand-up comedy school in Beijing with little Chinese kids -- but it is engrossing and instructive.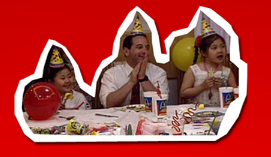 It's not yet in general release, but showings are coming up on the East Coast on these days: January 29-30 in New York, Feb 2-4 in Boston, Feb 6 in Washington DC.
Times, places, and details after the jump. Very much worth checking out.
______
From Howie Snyder, list of East Coast Screenings of "My Beijing Birthday", Jan. 29 - Feb. 6
New York

Thursday, Jan. 29 at the Asia Society, 7 - 9 pm. Address: Auditorium, 725 Park Avenue at 70th Street Tel: 212-794-1332

Friday, Jan. 30 at Columbia University, 5 - 7 pm. Address: Davis Auditorium, Schapiro Center, 120th St. between Broadway and Amsterdam Tel: 212-854-1754

Boston 

Monday, February 2 at Harvard University, 5 - 7 pm. Address: Austin Hall East, Harvard Law School 1515 Massachusetts Avenue, Cambridge. Sponsored by East Asian Legal Studies and the Fairbanks Center for Chinese Studies Map here:

Wednesday, February 4 at Hult International Business School, 6 - 8 pm Address: EF Education Building, 1 Education Street, Cambridge Sponsored by the United Nations Association of Greater Boston. For info contact info@unagb.org
 
Washington, D.C. 

Friday, February 6 at Sidwell Friends School, 7 - 9 pm. Address: Caplin Theater, Kogod Arts Center 3825 Wisconsin Avenue NW, Washington, D.C. Tel: 202-537-8100

We want to hear what you think about this article. Submit a letter to the editor or write to letters@theatlantic.com.