Recently I took my 200th trip on the Beijing Metro. I know because I used up the fourth 100RMB charge on my Metro card, below. (Rides are for now 2RMB apiece, about 28 cents, regardless of distance.) Actually, the 200th ride since the metro
finished its switch
from paper tickets to magnetic cards early this year.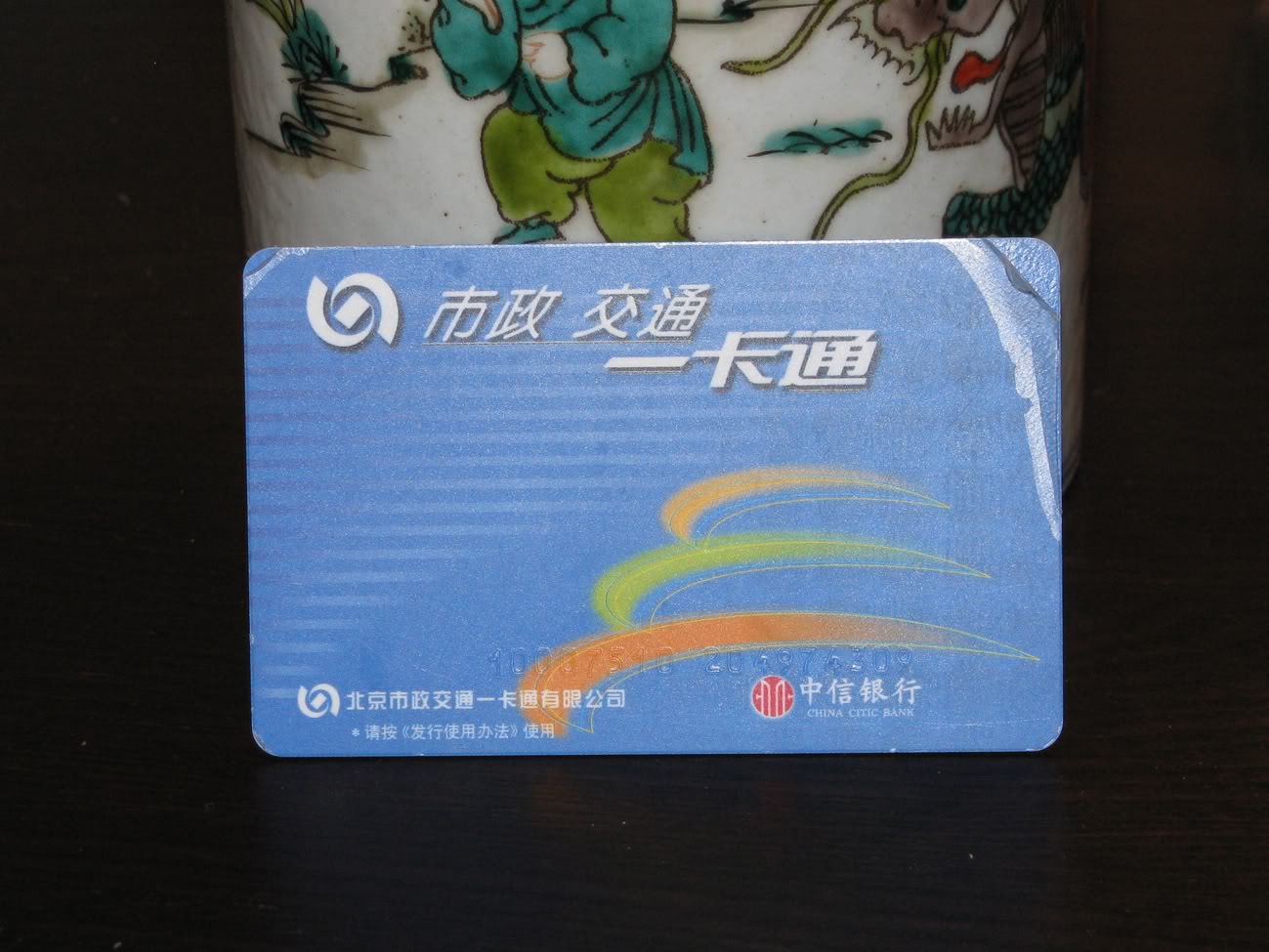 The card, like its owner, is beginning to show the wear and tear of life in the big city. That's its peeling-off plastic covering in the upper right corner. But, having complained every now and then about certain imperfections of urban life in Beijing, let me take this opportunity to remark on what a miraculous change the rapidly-expanding metro has wrought in a very short time.
As recently as the middle of last year, the subway system didn't go many places -- and could be ferociously crowded when it went there. (I am thinking mainly of Line 1 at rush hour, as locals will know.) Here's how the route system looked when we arrived: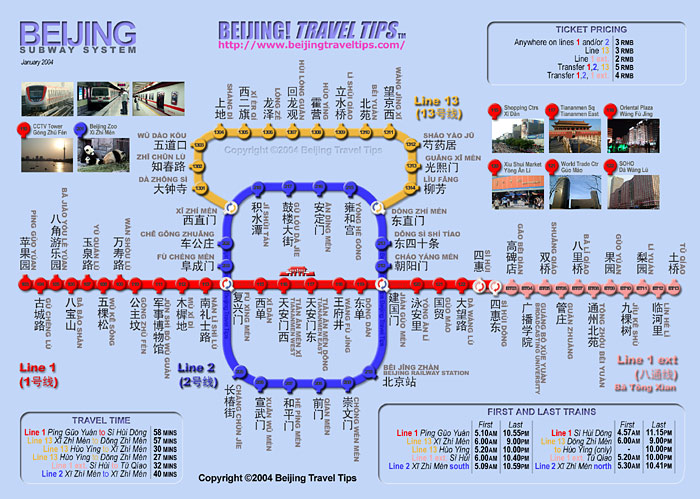 The map below shows the working system as of now -- the interesting detail being that lines 5, 8, and 10 have come into operation on our (brief) watch here in Beijing. They are the magenta, green, and light blue lines, respectively. (Also, the "airport express," the diagonal red line heading to the northeast.)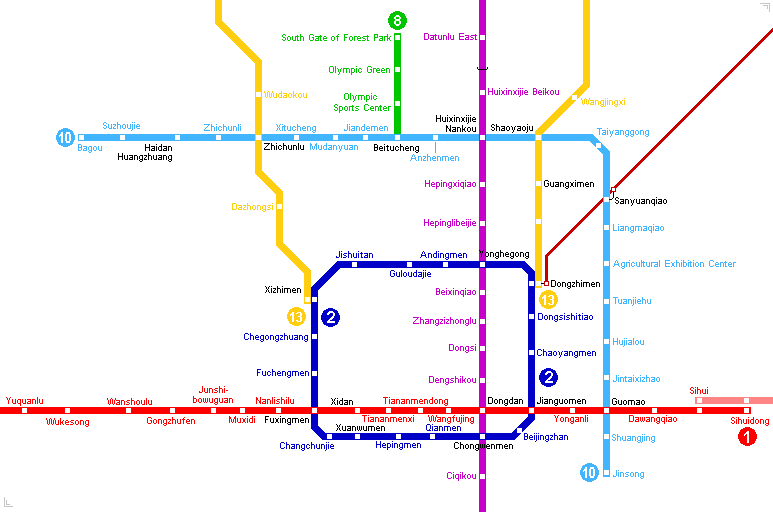 Line 10 in particular is nothing less than a godsend. My wife and I live in the "Central Business District" at the Guomao intersection, right at the place where the horizontal red line crosses the vertical light-blue line on the map above. Before line 10 opened in July, getting to two other main parts of town I visit many times per week -- the "Kempinski"/Sanlitun/Gongti area two miles or so straight north, and the university/high-tech "Haidian" district several miles to the northwest -- could be done only by driving (bus or taxi), and through traffic so unpredictably horrible that you had to allow an hour or two if you wanted to be there on time. Now the Kempinski-etc area is a few quick stops north on Line 10, and the far northwest Peking U /Tsinghua U /Google/ Microsoft areas involve just one change of subway lines. That still takes 45 minutes -- but it's dependable, and you're not sitting in a taxi worrying.
And more is underway. Here is the route plan for three-plus years from now, with a lot of cross-town and zig-zag routes that will make a huge difference in land travel: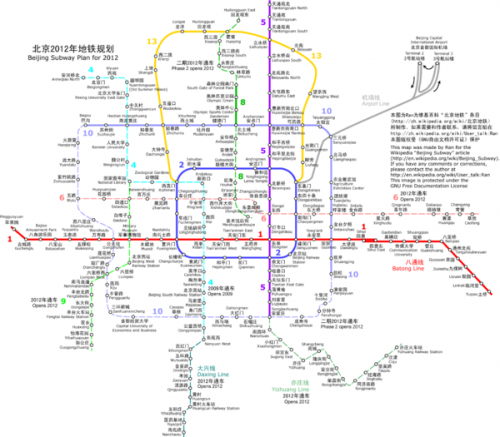 What's my point? First, recognizing something good that's happened in a city about which I and many others often complain. And second: Wonder if infrastructure and public-transport improvements can make a difference in basic livability? Yes they can.