Not so thankful in Albuquerque today
It has been coming for a while, and today it came: Chapter 11 bankruptcy for Eclipse Aviation, pioneering maker of the Eclipse 500 Very Light Jet. For more background than you'd want to know, check the posts assembled here.
Gives an additional bittersweet twist to the splash page on the company's site,
here
, which (as of this instant) still has this message from another era.
________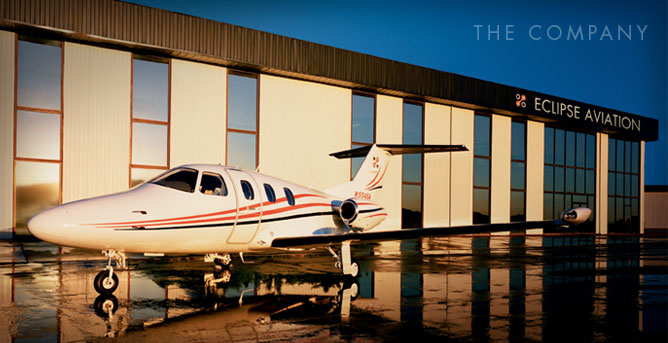 You might say we're dreamers.

Eclipse Aviation was formed with the humble intention of transforming the aviation industry into something better than it was before. You can't do something like that by half measures. That's why we embrace and incorporate innovation, imagination, and boldness in everything we do. There is an intensity and a passion here you just don't find anywhere else. We love what we're doing, and it shows in all we do.
Possible grounds for residual thankfulness? That it's not "abandon all hope" Chapter 7 bankruptcy, as with its poor former client DayJet.