Back to business, and back to China: Why we love the English-language Chinese press (cont.)
A mere 22 hours after we started driving toward LAX at 4:15am through what seemed to be  snowfall but in fact was ashfall from Yorba Linda version of the recent SoCal fires*, my wife and I are back in our apartment in Beijing. And reassuringly, we have the joys of the English-language Chinese press to welcome us home. Front page of today's (state controlled) China Daily: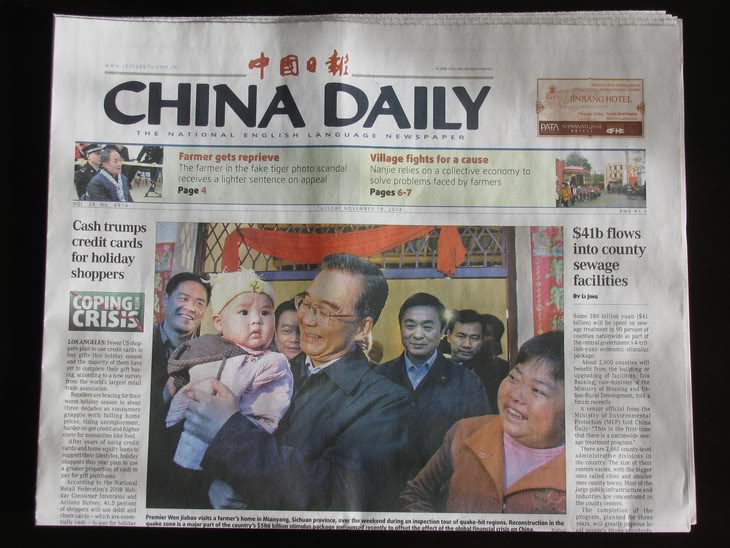 Apart from the picture of the baby-holding Premier Wen Jiabao in his now-iconic role as Beloved Grandpa of the Nation, I invite attention to the headline in the top right corner of the front page: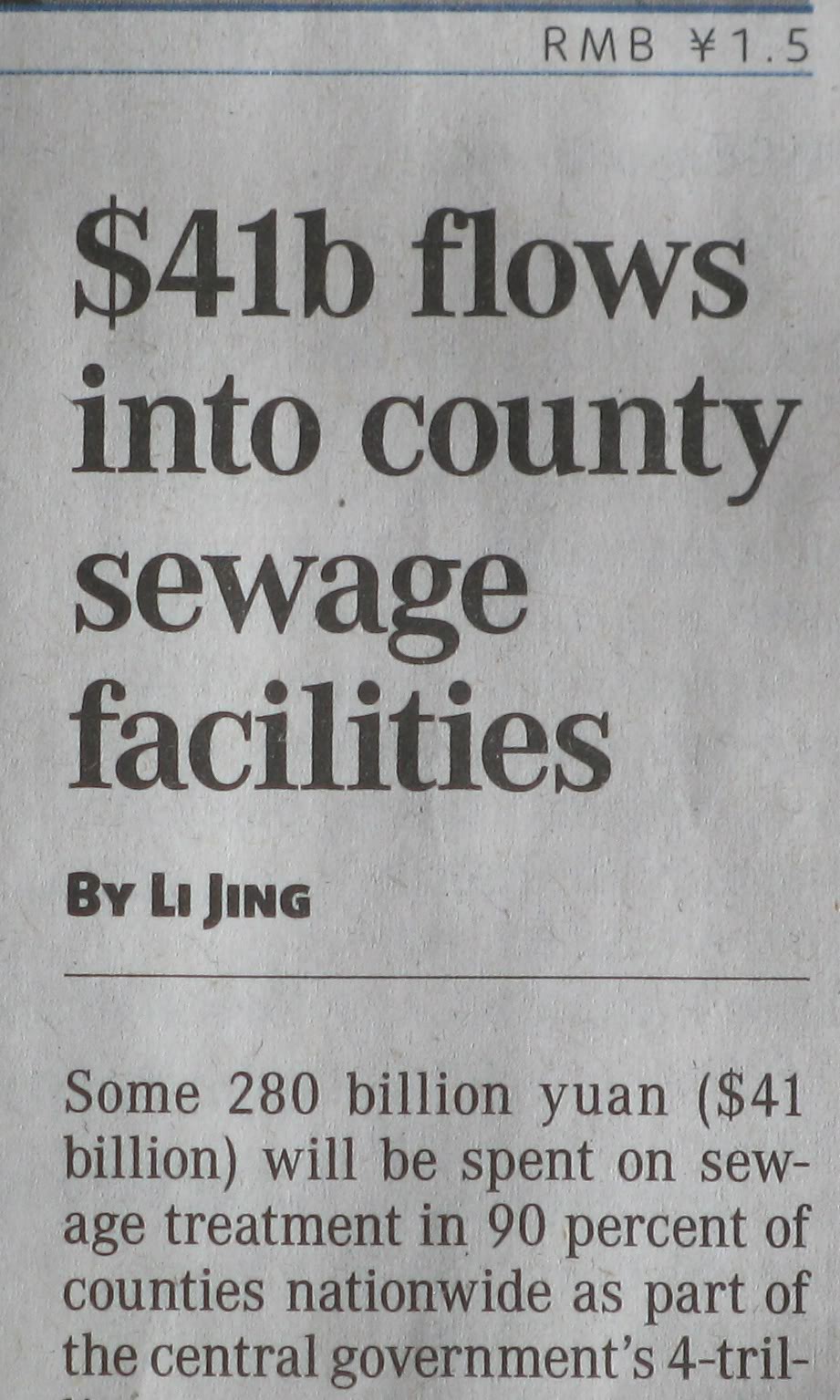 On line and in print, I have often marveled at why Chinese organizations make so many careless and unintended errors when rendering material into English for foreigners to read. (Locus classicus, discussed here: the huge signs outside an art museum in Shanghai last year. They announced a big exhibit of photos from the Three Gorges dam area and read: THE THREE GEORGES.)
With the China Daily and sister publications, it's a different matter. Judging from the result, it's obvious that native English speakers have a final pass at the stories, headlines, and captions there. They have very few unintended, "Three Georges"-type errors. But it also seems obvious that the British, Canadian, American, Australian, Indian, South African, Singaporean, etc subeditors hired for this role can have a slyly subversive bent.  Often little touches show up in the publication that will seem Onion-like to any native speaker but that even very capable English-speaking Chinese supervisors would likely miss. At least that's what I hope is going on here -- intentional wry precision rather than unaware imprecision. I'm applying an Intelligent Design model in my newspaper reading.
______
* For those who know the LA Freeway system: this was along Highway 91 west of I-605, which we were detoured onto because signs said that I-105 was closed, apparently for fire reasons. The fires were of course aggravated by the hot, dry Santa Ana winds. On the weather report we heard while passing through the ashfall, the reported atmospheric humidity was six percent.