Recently I mentioned the winsome advertising-panda of the Dongsishitiao subway stop in Beijing. (Cameo reminder photo below; previous post here, with link to larger picture.)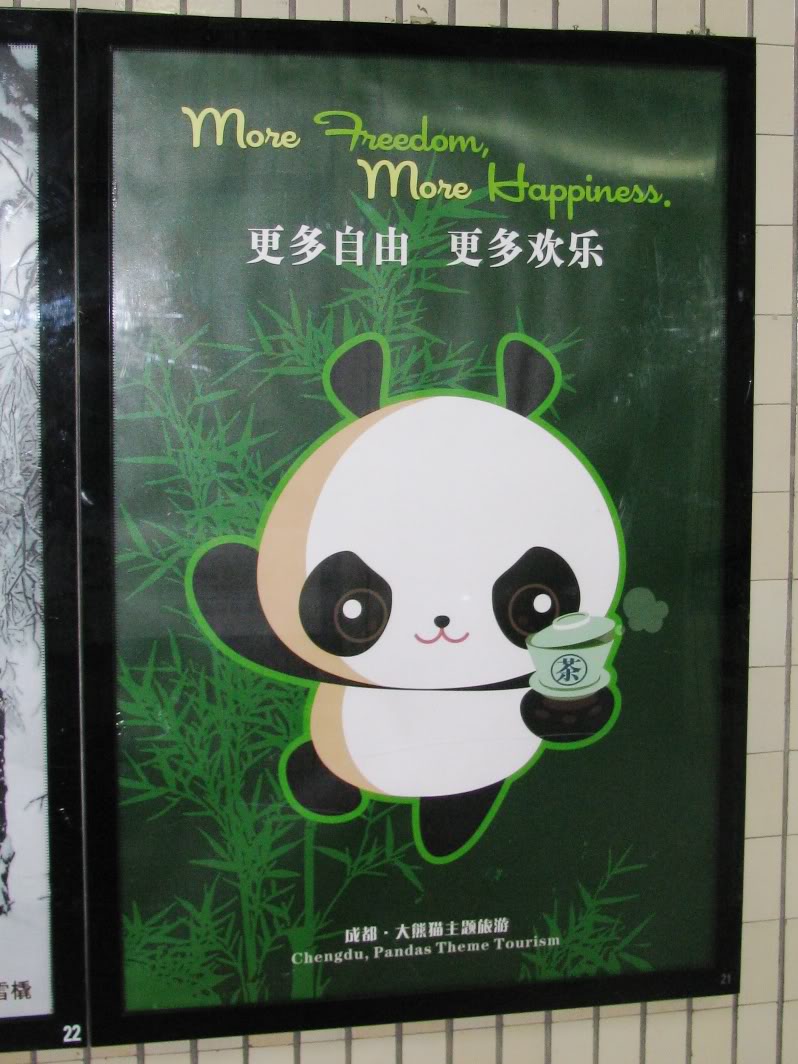 I asserted that the English version of the slogan -- "More Freedom, More Happiness" -- was ambiguous in a subtly provocative way. Was the beloved symbol of the Chinese nation really saying, "the freer you are, the happier you will be"? Or saying that only to visitors who could read the English translation? Or saying it inadvertently via mistranslation?
As for the Chinese version of his slogan, 更多自由, 更多欢乐 -- that is, the version that 99.9% of the passersby would pay attention to -- I (wisely!) declared myself agnostic on how that should be read. And I had no explanation for the oddity of a panda talking about freedom in the first place.
The wisdom of the readers:
1) Many people, Chinese and otherwise, said that the ad was really a way of stressing that the pandas of Chengdu and greater Sichuan province now enjoyed bigger, freer enclosures than before and therefore are happier.  Sounds like a stretch to me, but: OK. More on the pandas of Sichuan and the now-destroyed Wolong Panda Reserve in this article and this slideshow and these posts.