Poor little USB!  Previous chapter here, which includes links back through the whole trail of tears. When last sighted, the USB had been through a Chinese washer and dryer twice, had been resurrected through the miracle balm of WD-40, and was now chugging along in a working computer, minus any protective shell.
(Reminder picture here:)
 
Let's not get into the details, but ... while operating in that exposed state, the little USB got some, ummmm, beer all over it. It made a snazzling sound, there was a little spark, and suddenly there was no more "Removable Drive F:" on the computer. The beer was only Yanjing, the Beijing area's answer to Shanghai's REEB, so it was as benign and watery a splash as it could be. Still....
Powered down the computer, and started the USB on a long, long soak in WD-40. Now the extensive drying out process begins (below, fresh out of the WD-40, on a napkin from a local eatery). When the vapors of WD-40 have dissipated in a day or two, we'll see just how much this tough little device can take.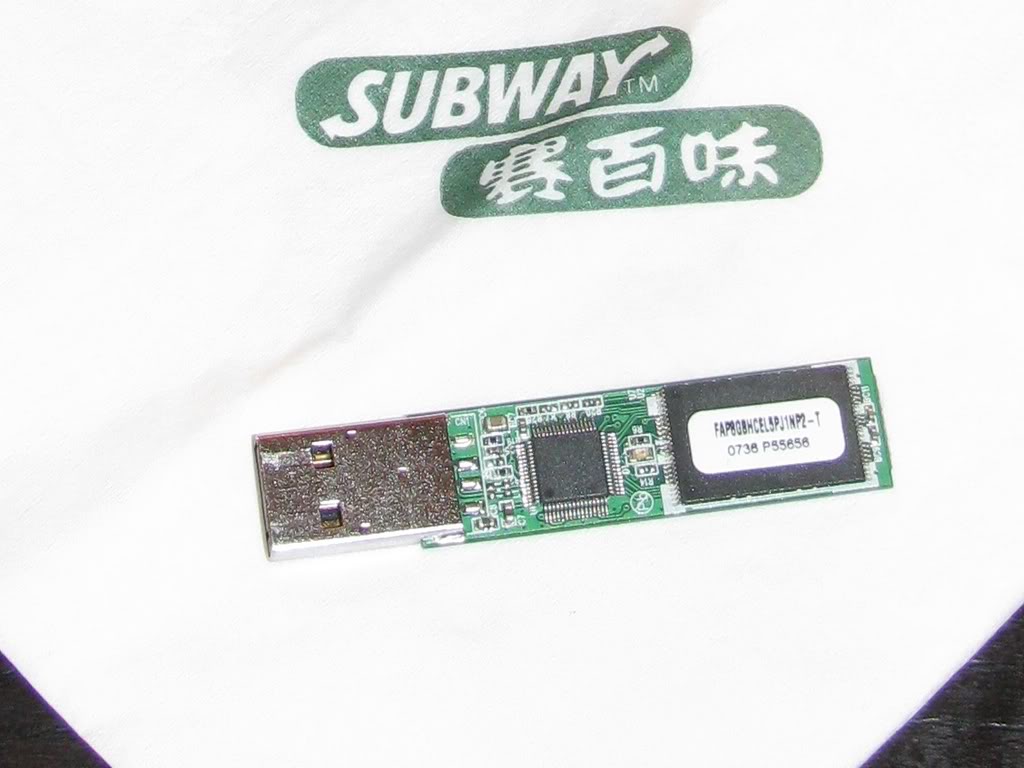 We want to hear what you think about this article. Submit a letter to the editor or write to letters@theatlantic.com.
James Fallows
is a staff writer at
The Atlantic
and has written for the magazine since the late 1970s. He has reported extensively from outside the United States and once worked as President Jimmy Carter's chief speechwriter. He and his wife,
Deborah Fallows
, are the authors of the 2018 book
Our Towns: A 100,000-Mile Journey Into the Heart of America
, which was a national best seller and is the basis of a forthcoming HBO documentary.