Back to the future: Beijing after Sept. 20 (updated)
I'm temporarily out of China, but like all other Beijing residents I am acutely aware that today is the day when all the Olympic/Paralympic "blue sky" rules come to an end. No more even/odd license plate restrictions on how many cars can drive each day. No more limits on construction and construction dust. No more sweeping shutdowns for the cement plants, smelters, steel mills, and other heavy-industrial operations anywhere upwind of Beijing.
The emergency clean-up rules -- plus strong seasonal winds out of the northwest, plus what is usually the nicest time of the year -- have made a real difference:
Just before the rule change: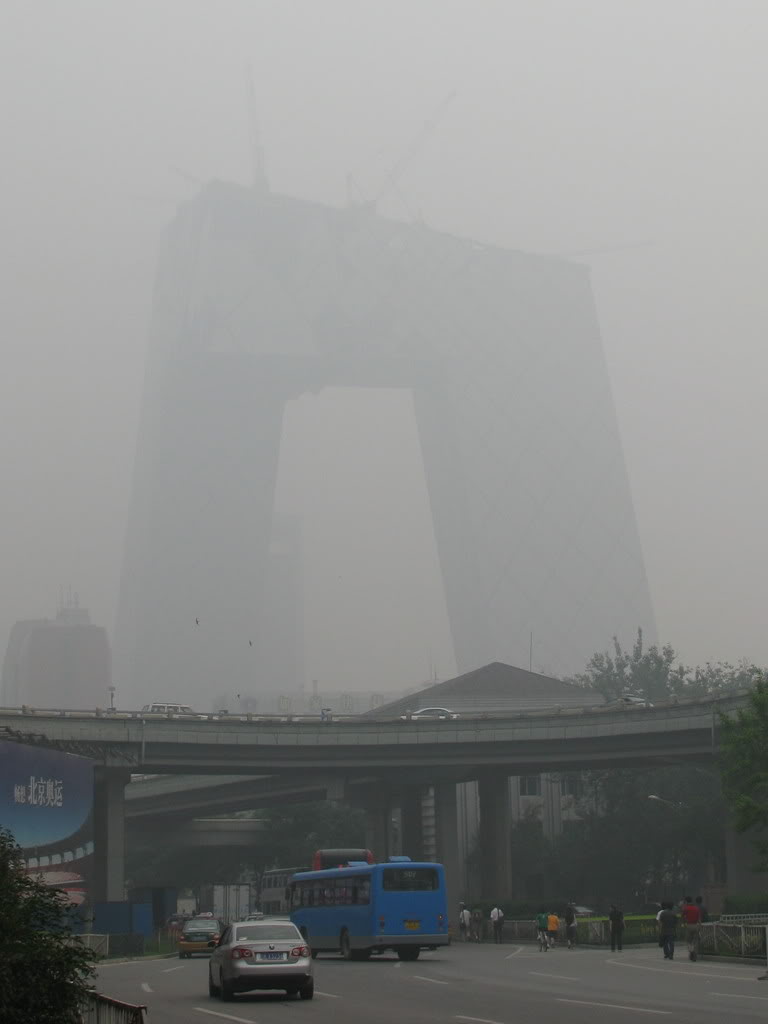 A month later: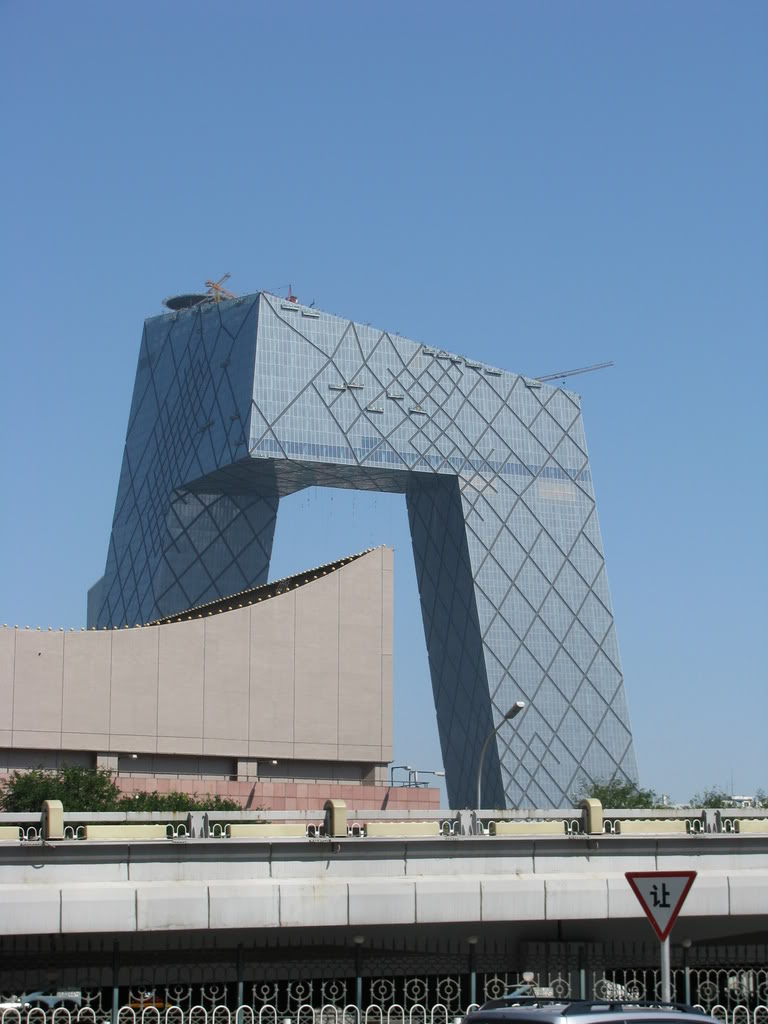 Back in August, the Imagethief blog offered an instantly-popular (if slightly premature) simile for the impending change:
Like a giant kid who's been holding a fart in during a three week [now eight week] elevator ride, Beijing has apparently relaxed its many industrial sphincters and let a big one rip.

I'll next see Beijing when the city has had a week to get back to "normal." Can't wait to get a look. It's been nice while it has lasted!
Update: Jim Bishop, who lives in Hebei province southwest of Beijing, writes to report on Day One of the new era: "The air went completely to hell here in Baoding this week. As bad as I have ever seen it in over six years." Hmmm.