Beijing's subway line 10 opened today at 5:05pm.  My wife and I were passing by a station a few minutes later and took our first ride home, avoiding the dreaded Third Ring Road, not long after that. This is many, many weeks past the original target date (word of earlier delay here), but many hours earlier than tomorrow's promised debut.
Along with line 10 -- light blue on the map below, and connecting many of the places I routinely go through snarled traffic -- line 8 to the Olympic sites (green) and the Airport Express (red diagonal line pointing to the northeast) were supposed to open all at the same time. I trust that riders on those lines had the same happy surprise we did.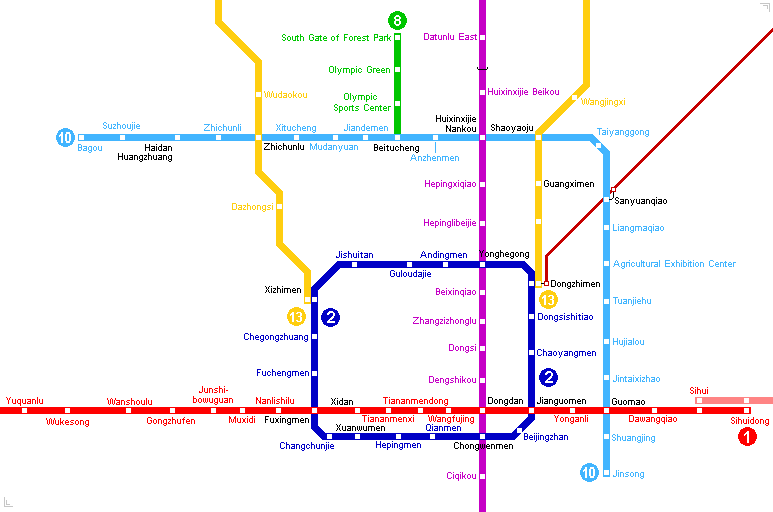 Some of our fellow riders on this inaugural ride looked blase. Not us! Another positive sign.