I know, it's a cliche: cranky Boomer-era guy thinks kids today should like jazz better. Still, as a Father's Day indulgence I'll express my surprise that more people in the US don't know about the French/Gypsy jazz guitar phenom Bireli Lagrene.

He's a star in Europe, but I don't see that he has really entered the US consciousness or appeared on any of the main interview or talk shows. (Fresh Air bookers???) Maybe he doesn't speak English? He can sing with a completely convincing American accent -- Frank Sinatra's accent, to be specific -- but everyone sounds American when singing. If language actually is the barrier, he could fake it, with the ever-appealing French accent. Or just play.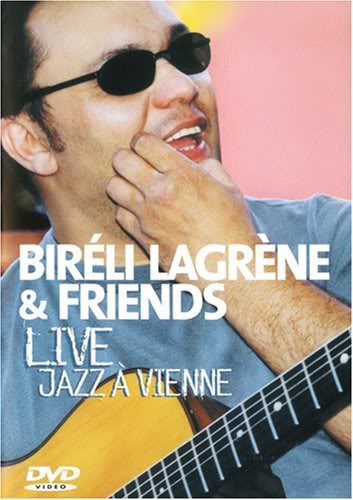 A search on YouTube for Bireli Lagrene will turn up a rich assortment of his concerts in Europe, in such different styles as this in the cool, slow mode and this with warp-speed virtuoso fingering and much in between. And here, via the Amazon listing for his wonderful Blue Eyes CD of Sinatra songs, is a minute-long sample in Windows Media format of I've Got You Under My Skin. For me, all of these are slow to load, but I think that a China problem.

This is the kind of thing you like or you don't. My theory is: you should. But that brings us back to the first line of this post.
We want to hear what you think about this article. Submit a letter to the editor or write to letters@theatlantic.com.
James Fallows
is a staff writer at
The Atlantic
and has written for the magazine since the late 1970s. He has reported extensively from outside the United States and once worked as President Jimmy Carter's chief speechwriter. He and his wife,
Deborah Fallows
, are the authors of the 2018 book
Our Towns: A 100,000-Mile Journey Into the Heart of America
, which was a national best seller and is the basis of a forthcoming HBO documentary.