While waiting for political news, three nice things to say
1) If you're looking for a file-sync program it's worth checking out the
widely-praised
SugarSync
. The name gives me the creeps, and I'm almost embarrassed to use its "Magic Briefcase" feature. But these people have figured out something important: an
easy
way to keep files synchronized among a bunch of computers.
I actually do use
three computers
almost interchangeably: a ThinkPad PC laptop, a MacAir notebook, and a MacMini desktop. I always taking notes or checking off items on files I want to keep current among all the machines. (Word files; Excel files; my oddball
Zoot
and
Brainstorm
files; and others.) I've generally transferred these from machine to machine with a USB stick, or emailed them back and forth. Overall, this is a pain, plus it can be hard to remember which file on which machine is the current version. With the "magic briefcase" feature, which I won't explain, changes in the files on one machine are instantly available on all the others.
SugarSync is initially available on free trial and then costs about $30 a year, which I'll probably pay. It makes me reflect on how computer spending has changed. I very rarely spend money for actual software any more. But I'm paying more and more for services -- $40 a year for a
VPN
, $25 or so for photo storage, $40 or so for online backup service, more than I want to think for internet service and international cell phone and data service, and about ten others I can't think of now. I guess I'll think of it as part of the evolution toward a "service" economy.
2) Beijing guidebooks -- this is the one to get: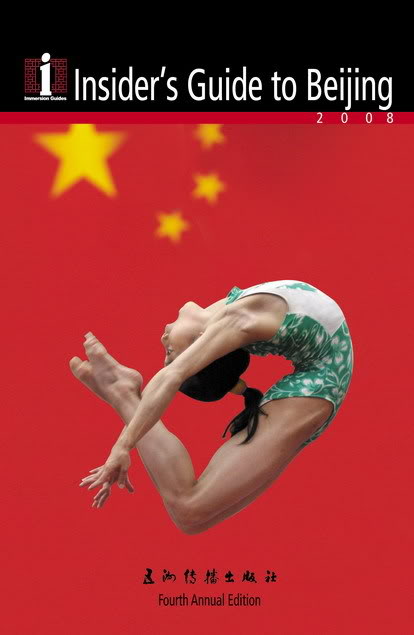 Guidebooks for China have several chronic problems. They're generally out of date, since restaurants, shops, parks, etc are constantly being torn down, relocated, and otherwise changed. The maps are amazingly poor. (Maps in China: topic for another day.) Their judgments are dicey. This Insider's Guide does a better job of coping with these challenges than others my wife and I have seen. So far we haven't been to a single place listed in this guidebook that had already been torn down! Full of valuable cultural and how-to essays too.

3) If you're a runner or biker, I hope you know about the USA Track and Field site, which uses Google maps to let you plot out routes almost anyplace in the US and see their exact lengths, elevation, and so on. Sounds trivial if you don't like this kind of thing, but it's very convenient to say: OK, if I wanted to run 5 miles in this city, where would I go?

Here, for instance, is a hometown Heritage Route I worked out while visiting my father. It self-indulgently starts at the house where I grew up, goes by my two elementary schools, junior high, and high schools, plus our church and my dad's medical office, and the place where I had my first job and the two places where I got in trouble with the law, ending up at my dad's current house. (Click "hybrid" to get the combo map/satellite view; "elevation" shows the hills, though this is a flat route.) It's a gimmick that becomes a useful tool.

This leads to a fourth nice thing to say, also self-indulgently. I spent nearly all of the month of April in California with my father, because he was then very gravely ill. Thanks mainly to the diagnostic ingenuity and perseverance of Drs. James Wallman and Robert Klein, he is. at 83, once again unusually active and vigorous for his years, as he has been through most of his life. I can't say enough nice about those who helped him.

Back to politics and complaining soon enough.