New entry for the lexicon of disorders: PAD
When I lived in Seattle, I used to hear about Seasonal Affective Disorder, SAD, the moodiness that would set in when people went weeks without seeing the sun.
I wonder if there is a place for Pollutional Affective Disorder, PAD? Here is what I see out the window at 11am China time, June 14, with 55 days till the Olympics begin. To be fair, it rained hard last night, and the roads are wet, and some of what's out there could be an ochre-tinted fog. Still. It's looked this way for days, when the city was bone dry.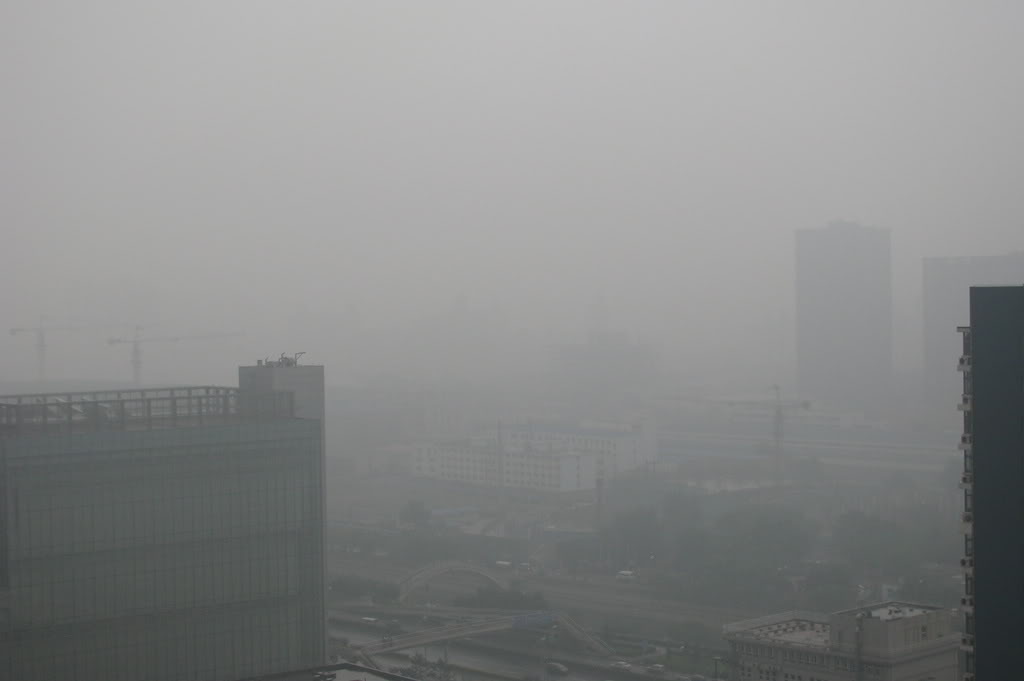 No more in this vein until early July, when some new Beijing subway lines will have opened; the moratorium on construction will be in place; the shutdown order for surrounding factories will take hold; and some actual officials, broadcasters, coaches, and perhaps even athletes will begin drifting in.
Update
: as promised, no pic, but the view the next day is exactly the same.