Two airplane-related items
1) My article from the May Atlantic,
about Day Jet
, is now up at the web site. Narrated slide-show available
here
. This is kind of a high-concept narration, in that what I'm talking about doesn't have all that much to do with the pictures displayed. But maybe you can look at the pictures with one half of your brain and listen to the words with the other.
2) Last month
I mentioned
that the first microbrewery in Redlands, California would soon open -- and right at the local small airport! Now I can attest first-hand that the
Hangar 24
craft brewery is up and running and making very good Pale Ale and Orange Wheat Beer indeed. Its output is still mainly for
restaurants or bars
or a few local retailers, but on Thursday, Friday, and Saturday afternoons it offers on-site tours and tastings. Next events:
Air Show/Beer fest
on May 10; formal Grand Opening on May 31. I expect to miss them, but think of me if you attend.
The brew vats: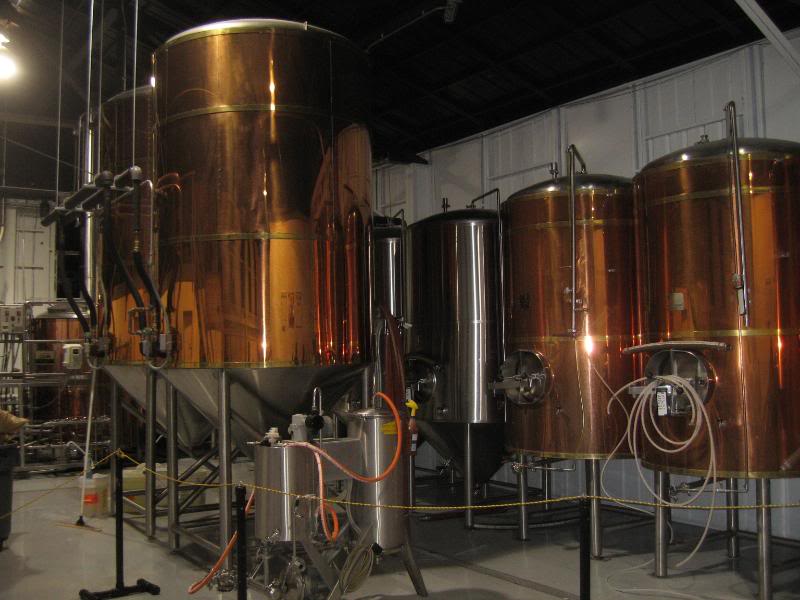 The beer taps, operated by Jessica Cook, wife of brewmaster Ben Cook: